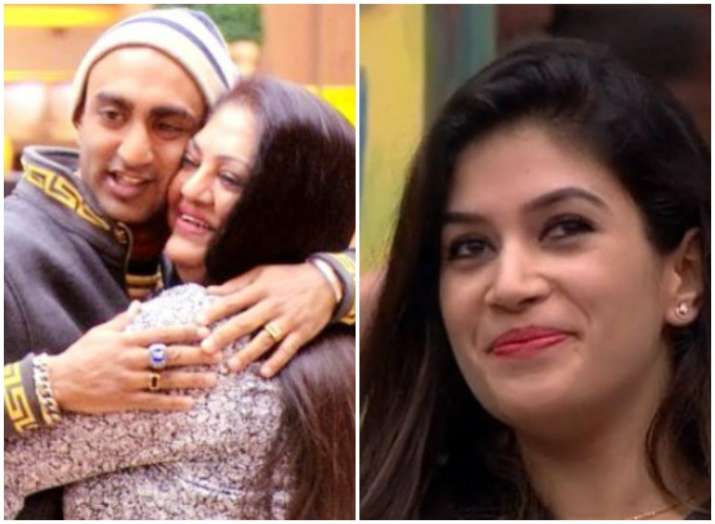 After the nomination episode, close friends and family of the contestants have entered the Bigg Boss 11 house as 'Padosis'. The new members are Puneesh Sharma's girlfriend and co-contestant, Bandgi Kalra, Akash Dadlani, Vikas Gupta, Luv Tyagi and Priyank Sharma's mothers, Shilpa Shinde's brother and Hina Khan's boyfriend, Rocky Jaiswal. In last night's BB 11 episode, the 'Padosis' were asked to judge a cooking task and a comedy show where they unitedly chose Shilpa Shinde and Hina Khan as the winners. However, tonight things will turn sour when Bandgi will take a dig at Akash calling him a "quitter".
In tonight's promo video, Bandgi is seen saying that Akash is someone who quits at the end moment with others chipping in two cents on this topic. Following that, Akash's mother lost her cool, warning everyone that she doesn't appreciate people talking ill about her son in front of her. Watch Bigg Boss 11 promo video for December 27 right here.
Akash Dadlani's mother gets upset with the comments made about her son. #BB11. #BBSneakPeek pic.twitter.com/SaNEaKmX5Y

— The Khabri (@TheKhbri) December 27, 2017
Akash Dadlani's mother also revealed that they are indeed related to popular singer Vishal Dadlani and even, threatened to expose him in last night's Bigg Boss 11 episode.
She said, "Akash idhar aaya to mene isko totally like you know, told him not to talk about Vishal and all that stuff. Vishal Dadlani ke dad or Akash ke dad, they are sagge chacha-taaya ke bache. Aana jaana itna nai tha because I was living outside India, or Vishal to bohat chotta tha."
Earlier, Vishal Dadlani had released his official statement on twitter and said," "Some dude on Bigg Boss claims to be related to me. I checked, and he is, but quite a distance. I don't know him, apart from his having texted me asking for work, a few times. With respect, I won't work with someone just because they happen to have the same surname as I do. Even if he was my "dead brothers' son" as is claimed, he'd have to work his way up and earn his place. Also, thankfully, I don't have a brother, never have. This is to clarify that I have never met this gent and that I do not even know him. I wish him well, as I would any other musician. But that's about it."
For more entertainment news and updates, follow our Facebook page