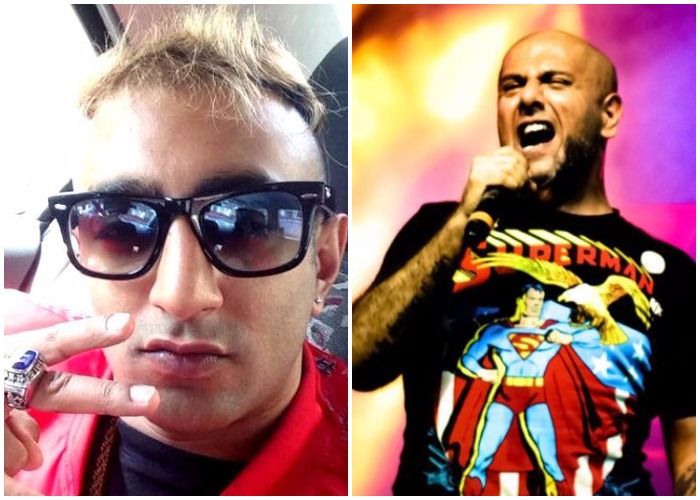 Akash Dadlani has been grabbing some eyeballs on the show for picking fights with Vikas Gupta for no reason. In the last few episodes, he was also seen trying to incite housemates for locking horns. Earlier, reports were doing round on social media that Akash has a Bollywood connection and is a no commoner. In one of the episodes, the rapper who goes by pseudonym A-cash goes on telling that he's the son of musician Vishal Dadlani's dead brother. After the news spread like a wildfire, Vishal Dadlani took notice of the matter. The musician wrote on Twitter clearing the air about his relation with Akash Dadlani. 
And to our shock, Akash Dadlani was clearly lying about his identity to catch some viewers. Vishal Dadlani wrote on his social media that the Bigg Boss contestant is not his nephew or anything. He's not related to him by any means. He also goes on saying that even if Akash Dadlani was his dead brother's son, he would have to work his way up and earn his place, clearly expressing his opposition to nepotism. 
This is for all at @BiggBoss and for the people who watch it. pic.twitter.com/M9gfGIbHGl

— VISHAL DADLANI (@VishalDadlani) October 11, 2017
Filmmaker Sujoy Ghosh replied to his tweet in a mocking way, calling him 'Bhaiiya'. 
bhaiyaaaaaa

— sujoy ghosh (@sujoy_g) October 11, 2017
Going by the clarification provided by Vishal Dadlani, Akash was clearly lying about himself on Bigg Boss, thinking that no one will catch his lie.
This week, Hina Khan, Vikas Gupta, Jyoti Kumari, Sshivani Durga and Sapna Choudhary are nominated to leave the house. Vote for your favourite contestant on Voot app.