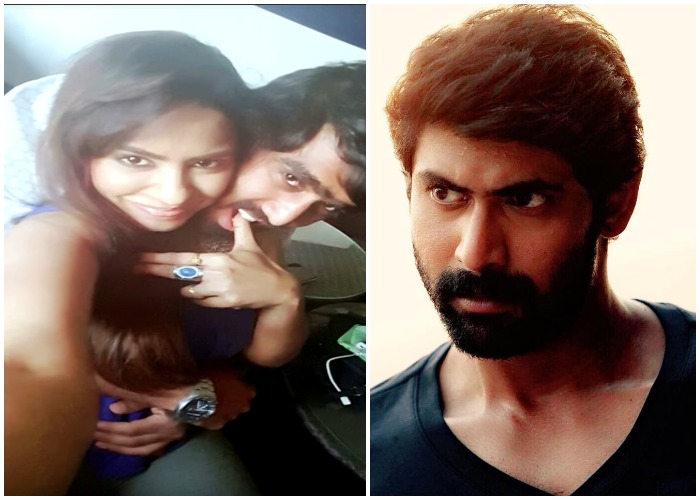 Twitter spares no opportunity to troll people. Twitterati erupt with n number of trolls just at the drop of hat. Baahubali actor Rana Daggubati is facing the wrath of trolls ever since Telegu actress revealed some intimate pictures featuring his brother Abhiram Daggubati 'kissing' the actress. The actress has also accused Abhiram of sexually exploiting her. Many ardent fans of Rana Daggubati have backed their favourite actor, there were many who trolled him as well his father Suresh Babu on Twitter.
Sri Reddy took the entire film fraternity by shock by revealing some jolting details about casting couch in the industry.
In an interview to News18, she said, "Suresh Babu's son cheated me so badly. The studio belongs to the government and it is meant to help and support talented people. They have to use it in a proper way. This Suresh Babu's son took me to the studio and f****d me so badly in the studio only."
She also shared some screenshots of her conversation with Abhiram Daggubati, which shows the actor interrogating the actress about her past physical relationships. She also revealed some intimate conversations with singer Sreeram Chandra and Viva Harsha.
After the matter spread out in media like a wildfire, Twitterati turned to trolling Rana Daggubati for his brother's alleged deeds.
King of Kisses poll

RT for #AbhiramDaggubati
Fav for #RanaDaggubati pic.twitter.com/ewWiJuaufc

— Paradoxical-reAction (@TheMB) April 10, 2018
Some even dragged Rana Daggubati leaked pictures with Trisha Krishnan in Abhiram's matter.
Like anna ..
Like thammudu...💦
Em ra @RanaDaggubati 💦💦💦#SriReddyLeaks pic.twitter.com/4R6x4f8kNC

— • Superstar MB • (@Nani_SSMB) April 10, 2018
Anna Adugujadallone Thammudu..
Great Brothers.. 😂😂😂😂
Namasthe @RanaDaggubati
Happy #srireddyleaks Day.. 🙏🙏🙏 pic.twitter.com/ztQtZ4lcRv

— #Rishi (@ShivaPrince97) April 10, 2018
Scenario in #Daggubati family 😂

Rana in #Suchileaks list
Abhi Ram in #Srileaks 🤣 #SriReddy #srireddyleaks pic.twitter.com/s6edfosuqt

— Sandeep Siddharth (@Sandeepsid49) April 11, 2018
Public :- #Daggubati brothers pedha kaatre gallu anna#srireddyleaks pic.twitter.com/yeHzhjmCNO

— • Superstar MB • (@Nani_SSMB) April 10, 2018
Discussion between Rana And Abhiram over sharing.#Srireddyleaks pic.twitter.com/xkf6M3yfUk

— . (@urs_krishh99) April 11, 2018
There were many who backed the Baahubali actor in the matter.
Always we will support u sir @RanaDaggubati

— Hinduja (@Hindujaashok10) April 11, 2018
"What others think about you is their problem.. not yours!!" - @RanaDaggubati 😄

And that worksss 😍❤💃💃

— Sreeya Eeranki (@SreeyaEeranki) April 10, 2018