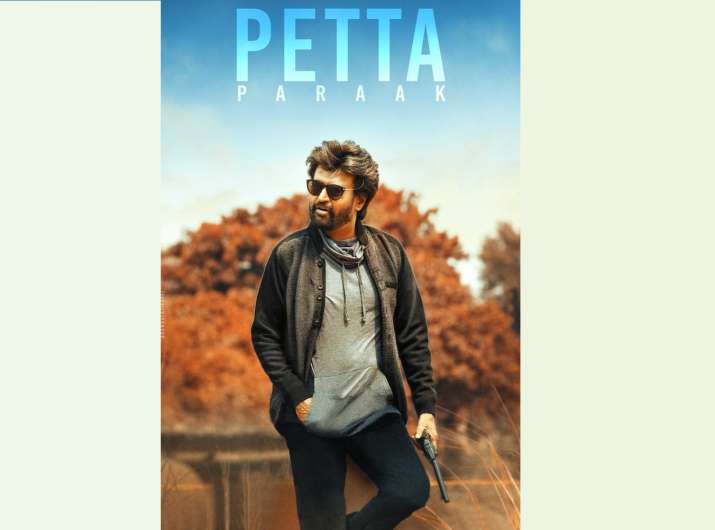 As Rajinikanth's action thriller film Petta hits the screen, #PettaFDFS is trending on the social media for the obvious reasons. The die-hard Rajini fans are reeling over how fantastic the film is. It seems like after the success of 2.0, Rajinikanth is going to have another superhit film in his kitty, thanks to Petta. Directed by Karthik Subbaraj, the film has Vijay Sethupathi, Trisha, Nawazuddin Siddiqui, Simran and Bobby Simha in the important roles. The trailer gave us a gist of Rajinikanth's character in the film who turns from a family man to a revenge-seeking man wielding punches at his nemesis.  Interestingly, director Subbaraj himself is a big Rajinikanth fan and he makes no bones talking about it. Recently, in an interview Subbaraj says he is proud to have directed Petta as he himself is a big time fan of the legend. The film also marks Subba's first venture with the Thalaivar. The Hindi version of the film is yet to release on January 11 but the Tamil version is already rocking the theatres down in South. Subbaraj recalling his experience working with the biggest superstar of the industry, said, "Personally, the biggest takeaway for me from the project is the time I spent with Rajini sir. It was fascinating to see him in action. He still works with the kind of passion we see in up-and-coming actors who have to prove themselves. Importantly, Rajini sir doesn't take his fans and audiences for granted."
Here is the audience review of Tamil version of Petta
My reaction after watching Petta film....!!!!
Tag and share all cinema lovers....!!!!
PART 1/2.....#PettaFDFS #Rajnified #PettaFromToday pic.twitter.com/TEzOEkZ9zD

— Abhradeep Saha (@angry_rantman) January 10, 2019
#Petta
First half done.. Mass mass mass..@karthiksubbaraj, thanks for showing Vintage Thalaivar. Every dialogue s mass and style, specially "உள்ளே போ". Waiting for second half. #PettaFDFS#ViswasamFDFS

— Hari Prabhakaran (@Hariindic) January 10, 2019
Fans are also clicking selfies next to Rajinikanth's posters outside the theatres. 
You can't control happy tears....thalaiva....#GetRajinified #PettaFDFS pic.twitter.com/msJEdHgQg3

— Siva (@Siva90518413) January 10, 2019
A massive 140-feet cut-out of Rajinikanth at Thoothukudi. 
140ft cut out at Thoothukudi #KSPSGanapathy for #Thalaivar #Petta by @ajstalin17 sir #PettaFDFS #PettaFromToday #PettaReview pic.twitter.com/T9Yh1hkV5X

— Tirunelveli Cinemas (@TvliCinemas) January 10, 2019
#Petta First 15 Minutes itself is worth your bucks & wait.. Vintage Rajini.. Repeat VINTAGE RAJINi😍 #PettaFDFS

— Rajini Fans Germany 🇩🇪 (@RajiniFCGermany) January 9, 2019
#Petta first half....

One word:

BLOCKBUSTER 🔥🔥🔥👑👑👑👑👑

Verithanam Thalaivar Padam... Otha... Rajini da👑👑👑#PettaFDFS

— ரௌடி (@Rowdy_3_) January 10, 2019
This is how the experience will be inside a Chennai Theatre for #FDFS of #Petta#PettaFDFS pic.twitter.com/kQm1GKTyFD

— ಗಿರೀಶ್ (@apthamitra) January 10, 2019
All set for FDFS🔥🔥🔥

waiting for Thalaivar dharisan🤞#PettaFDFS pic.twitter.com/2w6xVYl4ke

— Gowtham ❤ (@gowtham766) January 10, 2019
#Petta Celebration Starts at @RohiniSilverScr 🔥#PettaFDFS #PettaDay #PettaFromToday pic.twitter.com/7OP8FsfuBs

— Arun Balaji ツ ᴰᴬᴿᴮᴬᴿ (@ArunBalajiEditz) January 9, 2019