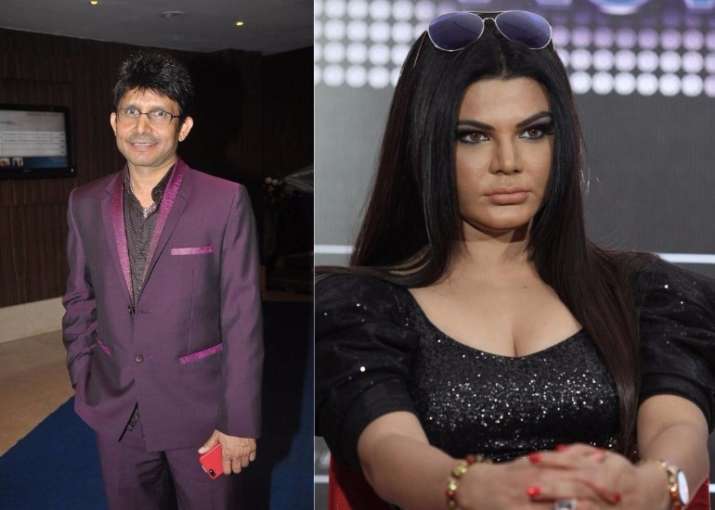 Rakhi Sawant and KRK are infamously famous on Twitter for their motor-mouth. Imagine what will happen when the controversy queen Rakhi challenges the king Kamaal R Khan? 
Yes, that has exactly happened, when Rakhi mocked KRK for his IPL commentary on UC News and said that she can do it 10 times better commentary than him.
The actress posted on her Facebook page, "Yeh kaisi commentary hai?? Kuch bhi bologe matlab. I can do 10 times better than KRK and teach him too." (What kind of commentary is this? How can you say anything. I can do 10 times better than KRK).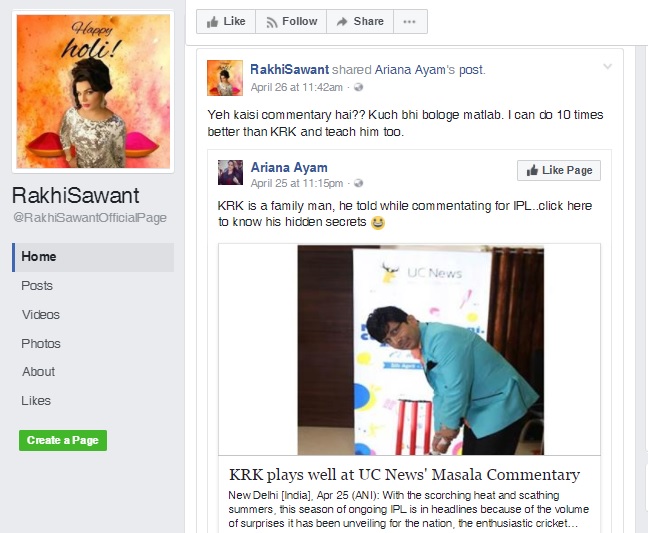 Rakhi criticised KRK's commentary on her Facebook account
The audience on Facebook has been urging UC News to give a chance to Rakhi showcase her talent as a commentator in Masala Commentary.
UC News, hence, has invited her to be the commentator for the next episode of Masala commentary for the upcoming match on April 29, i.e. today, on the UC News App.
KRK in his vibrant style has responded to it, saying, "Aisa koi challenge nahi, jo main nahi kar sakta. I am ready Rakhi ji. Dekhte hain kiski commentary mein hai dum. Milte hain kal." (There's no challenge that I can't do. I am ready Rakhi ji. Let's see whose commentary is better. Meet you tomorrow).
With Rakhi and KRK both clamouring to be one up and better than each other, the tussle is expected to be of high voltage with blunt and witty punches!