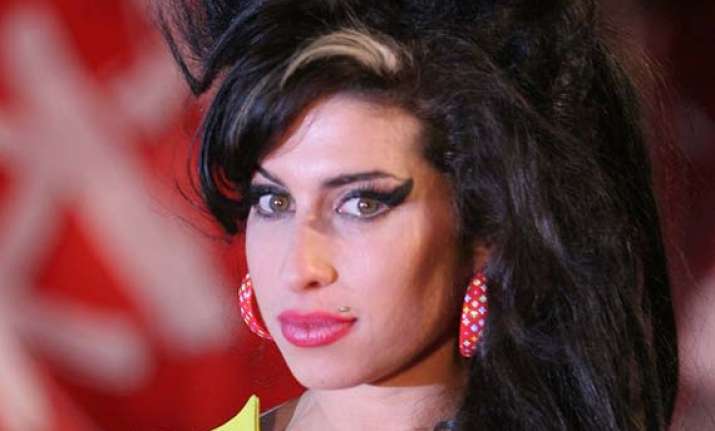 London, Nov 28: A painting of late singer Amy Winehouse was unveiled at the prestigious National Portrait Gallery here.
Artist Marlene Dumas' melancholy piece, entitled Amy-Blue, was unveiled Monday.
It is the first painted portrait of Winehouse to be acquired by the gallery, which houses images of icons such as Sir Winston Churchill and Queen Elizabeth II, reports dailystar.co.uk.
The pale blue oil canvas, which depicts the singer wearing her trademark heavy eyeliner, has been given a wall to itself and is the first work that visitors see when entering the contemporary galleries.
"The National Portrait Gallery is very pleased to acquire this important portrait of an influential singer and songwriter," said Sandy Nairne, director, National Portrait Gallery.
The portrait was bought for an undisclosed sum with support from the fundraising charity The Art Fund.
Winehouse was found dead at her home here July 23 last year. She died as a result of an excessive amount of alcohol consumption. She was 27.