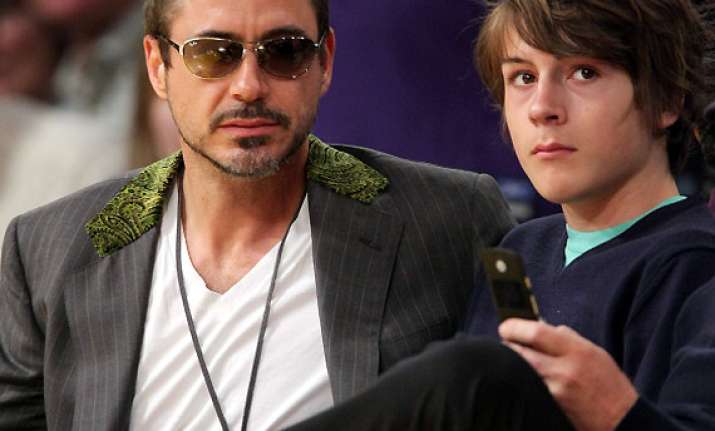 Los Angeles: Actor Robert Downey Jr.'s 20-year-old son is undergoing treatment for substance abuse issues.
The 48-year-old's ex-wife Deborah Falcone has revealed that their son Indio is currently receiving "holistic, natural and orthomolecular" therapy at an undisclosed treatment facility, reports contactmusic.com.
"We are hoping to do it the homeopathic way rather than with medications. He's being treated with vitamin supplements and organic foods," Falcone added.
Falcone said that her son was only taking one prescribed pain-killer a day and that he does not have addiction issues. However, Downey Jr. reportedly fears that his son is battling the same issues that he fought 20 years ago when he was in-and-out of drug rehabilitation facilities and jail.
"This is a nightmare for Robert because his boy has never been in trouble before. He's praying for Indio's recovery," National Enquirer quoted a source as saying.