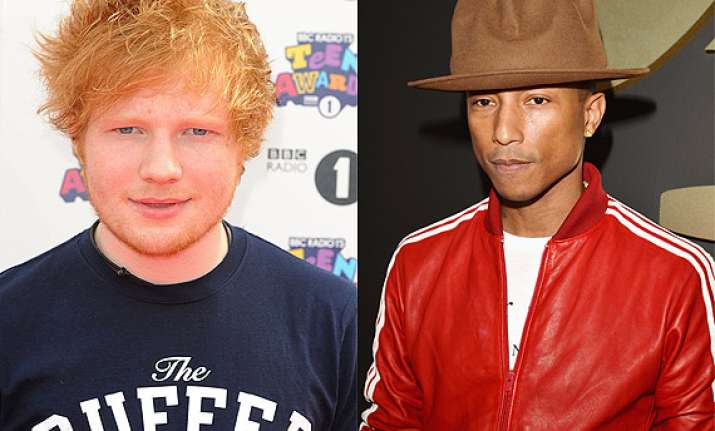 Los Angeles, British singer Ed Sheeran believes Pharrell Williams is blessed with a special ability to foresee the future.
The "Drunk" hitmaker and producer collaborated on Sheeran's new track "Sing", which became his first British number one at the weekend, and the latter reckons its success is all down to William's clairvoyant ability after he made him change his mind about which song to release, reports contactmusic.com. 
"I swear Pharrell has special foresight. I said I wanted to release 'Don't' (from the new album) as the first single," Sheeran, 23, told the Daily Star newspaper. 
"He said it should be 'Sing' and it would do over 100,000 in the US and sure enough it's doing 140,000. I owe him a hat or something," he added.