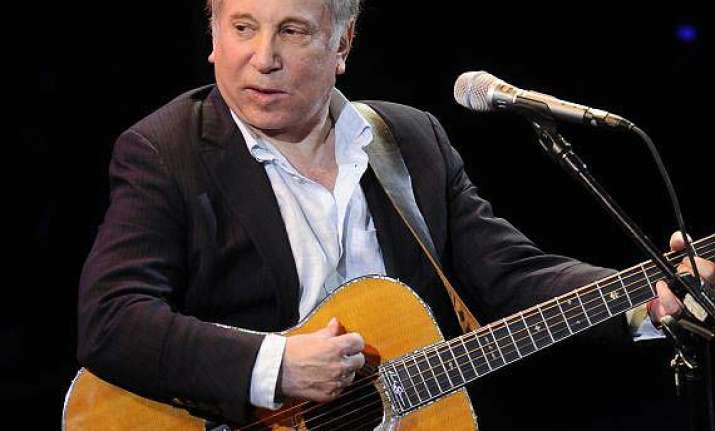 New York, Musician Paul Simon returned to the stage for the first time since he and his wife were arrested for disorderly conduct.
The veteran singer-songwriter and his partner of 22 years, Edie Brickell, were both charged with misdemeanours last month when they got into an altercation at their home in Connecticut.
They appeared in court April 28 and played down the drama, insisting they simply had a marital spat, reports contactmusic.com.
Simon refused to let the scandal keep him from performing and he took to the stage Wednesday at the Beacon Theatre in New York City, where he was honoured with a special award from officials at New York University in recognition of his career and charity work.
He played tracks including "50 Ways to Leave Your Lover", "Late In the Evening" and "You Can Call Me Al", and was also joined onstage by students from the university during his performance of "Still Crazy After All These Years".
The gig raised $1.1 million for scholarships to the college, where Simon taught songwriting in the 1970s.