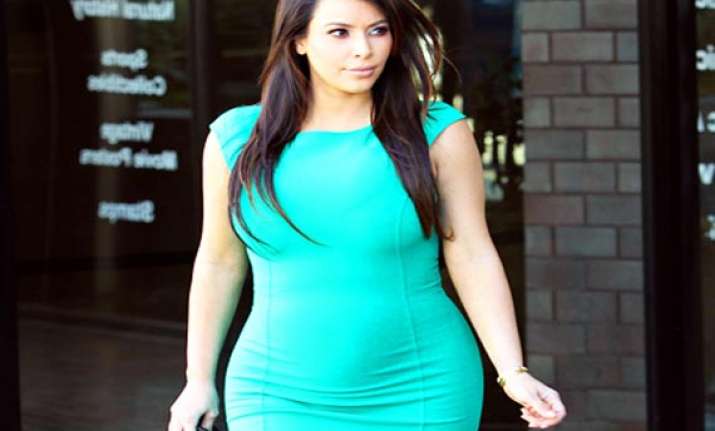 Los Angeles, June 6 : Socialite Kim Kardashian is reportedly torn between the decision of whether she should follow her mother Kris Jenner's advice or her boyfriend Kanye West's suggestion on how to break the news of her daughter's arrival whenever the delivery happens.
Kris wants to publicise the birth of her granddaughter by selling exclusive pictures and making a lot of moolah out of it, but Kanye wants to make sure that his daughter is not overexposed to the media.
"Kris has always been in charge of Kim's life, starting with the s** tape, and now she wants to make sure she makes as much money as possible off the baby," radaronline.com quoted a source as saying.
"Kim has always relied on her mom to give her the best advice, but now she's struggling because Kanye wants to make sure that they don't overexpose their baby. Kim has been telling her friends that she's really stressed about everything," added the source.
The source also that Kim "trusts" Kris, and knows that she is only trying to help her.
"But she loves Kanye too and wants to be an equal partner with him rearing their daughter," the source added.
Kim is due for delivery in July.