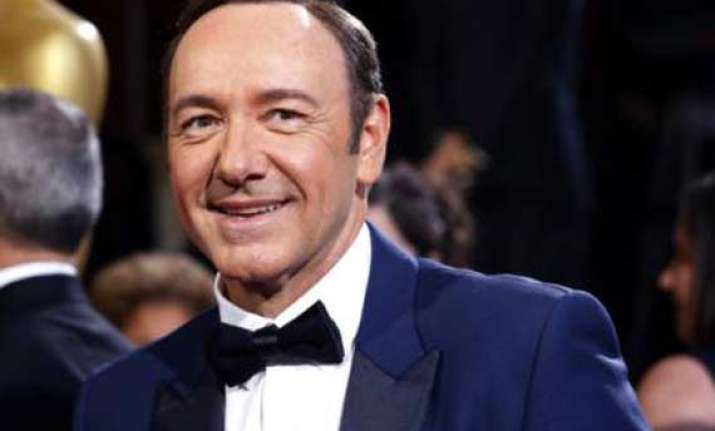 Tampa Bay (Florida),  Hollywood actor Kevin Spacey will conduct an acting workshop at the upcoming 15th International Indian Film Academy (IIFA) Weekend and Awards, which are making their US debut this year.
The IIFA extravaganza will be held April 23-26 in Tampa Bay, Florida.
For the workshop, the Oscar award-winning actor will join other dignitaries from Hollywood and Bollywood fraternities to share insights and opinions on a variety of cinema-related subjects.
Since IIFA has always been viewed as a platform to bridge the gap between the Indian film industry and the international audience, what better than involving Hollywood in it.
"It has been our dream to be able to do this with the participation of Hollywood artists being featured within our events and this year as we debut in the US, we are proud to have achieved this with a masterclass that celebrates accomplished actors Kevin Spacey and Vidya Balan from the respective industries," Andre Timmins, director - Wizcraft International and IIFA, said in a statement.
"This masterclass will be an enthralling event that will create a great platform for knowledge exchange in the world of film and media," he added.
The IIFA Acting Workshop takes place during the main weekend where keen participants attempt to delve into the minds of well-known names from the film world.
Spacey has given Academy Award winning performances in "The Usual Suspects" and "American Beauty" as well as memorable performances in "Seven", "Beyond The Sea" and his most recent role as Francis Underwood in "House of Cards".
He also has a rich history in the theatre world and he has been the artistic director of the Old Vic Theater Company in London for the last decade.
Spacey was made a CBE (Commander of the British Empire) by Queen Elizabeth for his services to theatre and won the Evening Standard and Olivier Awards for best actor for his stage role in "The Iceman Cometh" as well as a Tony award for best supporting actor in Neil Simon's "Lost in Yonkers".
He has also featured in the Broadway and West End productions of "Long Day's Journey into Night" as well as the title role in the Sam Mendes production of "Richard III".