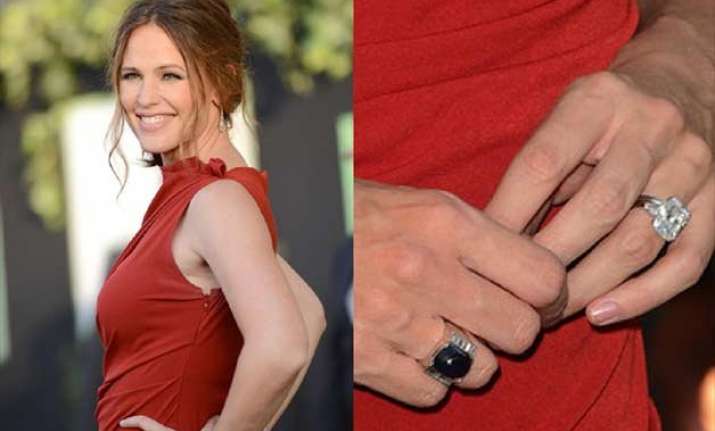 Los Angeles: After announcing her divorce from her actor-husband Ben Affleck, Jennifer Garner was spotted wearing her wedding ring. The actress hit the town to begin filming her new movie 'Miracles from Heaven', which is set for release in 2016.
The mother of three was photographed wearing her wedding ring on Monday as she read what appeared like the film script on the set of 'Miracles from Heaven', reports aceshowbiz.com.
The 43-year-old actress reportedly arrived in Atlanta on Sunday with her children Violet, Seraphina and Samuel.
Garner opted for dark blue short denim dress and braided black leather sandals. She pulled her brunette tresses up into a ponytail while applying minimal make-up on her face.
While Garner is seemingly having a hard time getting rid of her wedding band, her estranged husband Affleck was seen without his wedding ring when he was photographed at a local Starbuck in Los Angeles' Brentwood neighbourhood on Sunday.
The couple announced their divorce after ten years of marriage in late June.
They had fled to the Bahamas with their three children "to get away from the media spotlight" as soon as the news of their divorce broke.