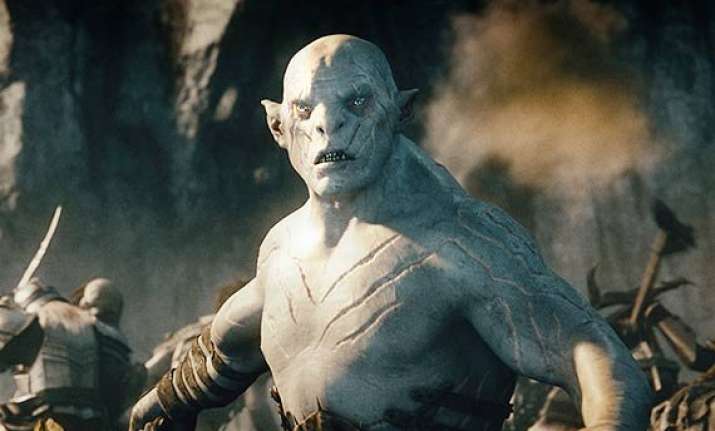 Moscow: The 'Eye of Sauron' will light up the skyline of Moscow to ominously watch down on the Russian capital as the latest "Hobbit" movie premiers Thursday.
Fans of British fiction novelist J.R.R. Tolkien will re-create the Eye of the Dark Lord Sauron from the "Lord of the Rings" trilogy Wednesday night, RT News reported.
The creators from a Russian art-group 'Svechenie' had thought of this installation as a tribute to the great saga and its film adaptation.
They said that the installation of a real life Eye of the Dark Lord of Mordor will "let millions of fans visit Middle-earth" - the fictional world where the adventures of the trilogy take place.
The light installation of the eye engulfed in flames will be set up on the roof of the "IQ-quarter" complex at the Gals-development company in Moscow International Business Centre.
In Tolkien's saga, the lidless Eye was the symbol of power and fear through which the Dark Lord Sauron was able to exert his will over Middle-Earth.
It was stationed atop the Barad-dur tower - the fortress from which Sauron watched over the world.
The All Seeing Eye is an allusion to mass surveillance and control.