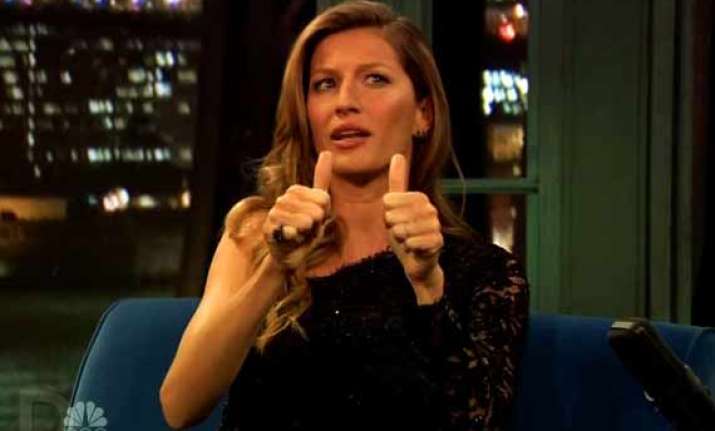 Los Angeles: It seems that the supermodel Gisele Bundchen loves dancing and is keen to take it forward.
The 33-year-old took to her Instagram page Sunday to share a video of herself and three friends dancing while playing the "Just Dance" video game at home recently.
She even gave a shout-out to Rihanna while dancing to her song "Where Have You Been?", reports eonline.com.
"Hey, if you need any extra back up dancers please let us know! Lol #funweekend #dancemachines," the Brazilian beauty wrote with the short video.
Rihanna has yet to respond via Twitter, but one can't wait to know what she thinks of having Gisele as a backup dancer!