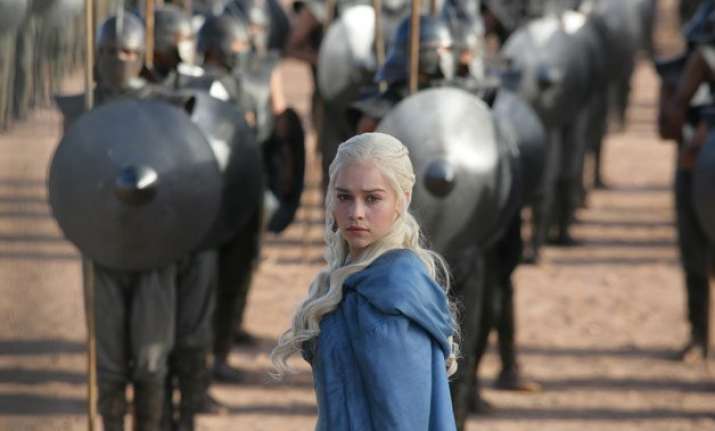 Los Angeles: HBO's fantasy drama series "Game of Thrones", which has garnered accolades globally, will run for at least eight seasons.
HBO's president of programming Michael Lombardo announced about the upcoming series on Thursday at the Television Critics Association Press Tour, reports Efe.
"Seven-seasons-and-out has never been the (internal) conversation. The question is: How much beyond seven are we going to do? Obviously we're shooting six now, hopefully discussing seven (showrunners David Benioff and Dan Weiss are).
"(I) feel like there's two more years after six. I would always love for them to change their minds, but that's what we're looking at right now," said Lombardo.
"Game of Thrones" is based on George R.R. Martin's novel "A Song of Ice and Fire".
The fifth season of the show has been concluded with one of the most loved characters Jon Snow (played by Kit Harington) meeting an untimely end. The next season is being filmed and one of the lead actresses Emilia Clarke noted that the upcoming season will be "epic" with loads of "shocking" moments.
However, Lombardo did not rule out the possibility of a spin-off series like "Fear the Walking Dead" and "The Walking Dead."
"I would be open to anything that Dan and David wanted to do about 'Game of Thrones' or any subject matter," Lombardo said.