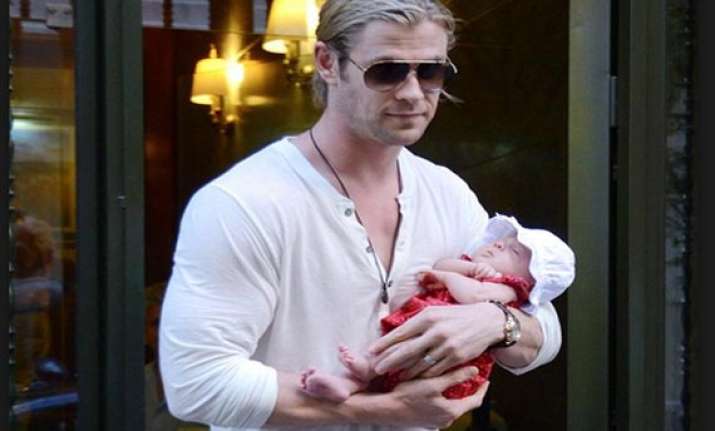 Los Angeles, June 14: Actor Chris Hemsworth says fatherhood changed him "for the better".
The "Star Trek Into Darkness" actor welcomed daughter India Rose with actress-wife Elsa Pataky in May last year. He believes he has grown as a person since then, reports femalefirst.co.uk.
Talking about the changes fatherhood brought into his life, Hemsworth said: "Yeah, for the better. It puts things into perspective."
However, the 29-year-old actor is disappointed that he won't be able to spend Father's Day Sunday with his 13-month-old daughter as he will be busy working.
"I think I'll be working. But I'll see her at some stage, definitely. Have a little breakfast or something. She's a bit young to make me breakfast. She's only one," he said.
Hemsworth married Pataky, 36, in December 2010.
Though the actor is a superhero on screen, he admits he is no match for the ladies in his life when he's at home.
"I'd love to be man of the house but with my wife and now my daughter I don't think I'll ever hold that title! They certainly run the show," he said.