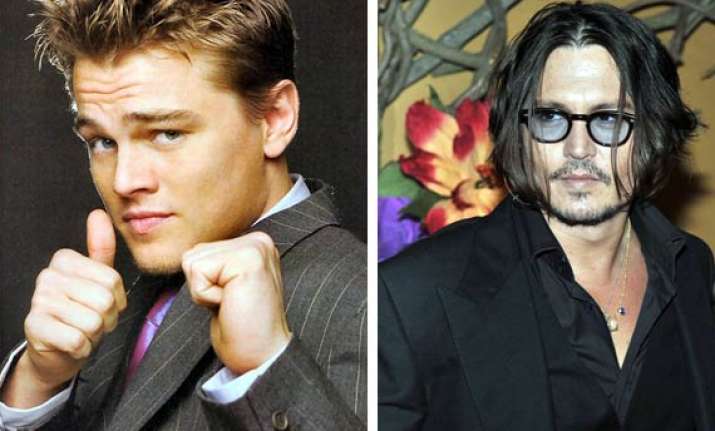 New Delhi, Aug 2: Leonardo DiCaprio's turn as a dream invasion specialist in 'Inception' has made him Hollywood's highest paid actor of the year, dethroning 'Alice In Wonderland' star Johnny Depp from the top spot.  

DiCaprio, 36, earned USD 77 million in 2010 to claim the top spot on the Forbes magazine list for the very first time in his career.

His bumper 2010 payday come from the success of his films 'Inception' and 'Shutter Island' which took over more than USD 1.1 billion at the worldwide box office combined.

The 'Catch Me If You Can' star earned almost twice as much as Angelina Jolie and Sarah Jessica Parker, who tied for first place in the Forbes list of Hollywood top earning female stars published last month.

Last year's table topper Depp was knocked down to second place with earnings of USD 50 million, despite starring in the year's second biggest box office success 'Alice In Wonderland', which pulled in USD 1.024 billion.

Adam Sandler was third on the list with an estimated USD 40 million in wages. His most recent film 'Grown Ups' was his most successful with over USD 250 million at the box office. Will Smith comes fourth on the list owning to his soon to be released 'Men in Black 3'.

Tom Hanks, whose recently released 'Larry Crowne' bombed, is fifth among the highest paid.

The figures were based on talks with agents, lawyers, producers and other industry insiders. The sums earned by the Hollywood stars are for the period between May 2010 and May 2011 and do not include payments to management and agent fees.