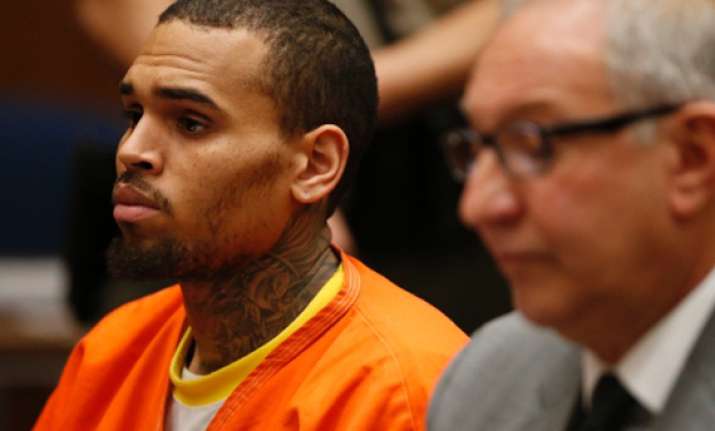 Los Angeles: Rapper Chris Brown is currently being held in custody by US marshals before they'll escort him to Washington DC for his court case later this month.
The "Fine China" hitmaker was transferred from a Los Angeles jail into a holding facility in San Bernardino Thursday, reports contactmusic.com.
The singer, who was jailed last month after violating his probation which was linked to his 2009 conviction, is expected to board in later Friday but he'll have to make multiple stops - including one in Oklahoma - so that the marshals can pick up other prisoners on the way.
According to gossip website TMZ.com, Chris is not expected to arrive in Washington DC Sunday and his lawyer Mark Geragos is due to appear before the judge Monday in the hope of having the charges against Brown dropped.
The rapper is expected to appear in court April 17 after being charged with misdemeanour assault following a fight outside a hotel in October last year.
If Geragos fails to have the charges dropped, Brown will be forced to remain in jail until the case later this month.