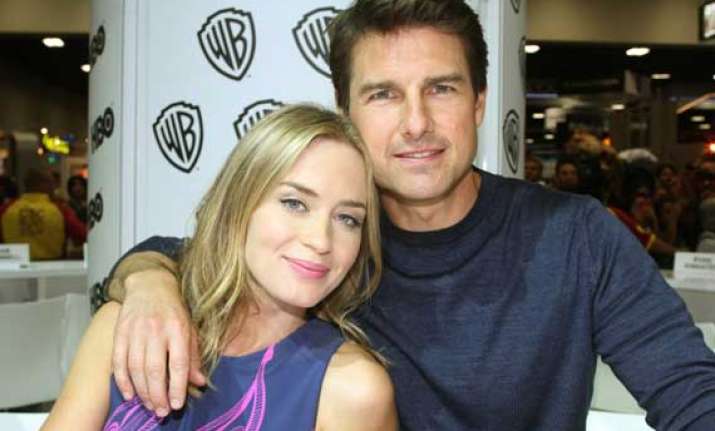 London: British actress Emily Blunt took her co-star Tom Cruise to a sex club to celebrate actor Matt Damon's birthday here. The duo will be seen in director Doug Liman's "Edge Of Tomorrow".
Blunt's husband and actor John Krasinski was put in charge to plan the birthday bash, and Cruise asked if he could come along so the actress happily included him, reports contactmusic.com.
But then the plans changed and the party was relocated to one of London's most saucy addresses.
"John, my husband, wanted to do something crazy for him (Damon). I don't know if you've heard of this club called The Box? It's kind of a burlesque sex club. There's weird things that go on and make you cringe," said the actress.
"Tom loves Matt, and Tom wanted to come. He thought it was going to be a nice, civilised dinner, so I e-mailed him, 'Tom, change of plan. We're now gonna go to this club called The Box. Just wanted you to know, you may not be comfortable with this. It's kind of like a sex club'," said the 23-year-old.
"He e-mailed back and went, 'Jesus Christ! Well, just don't let me walk out of there alone!," she added.