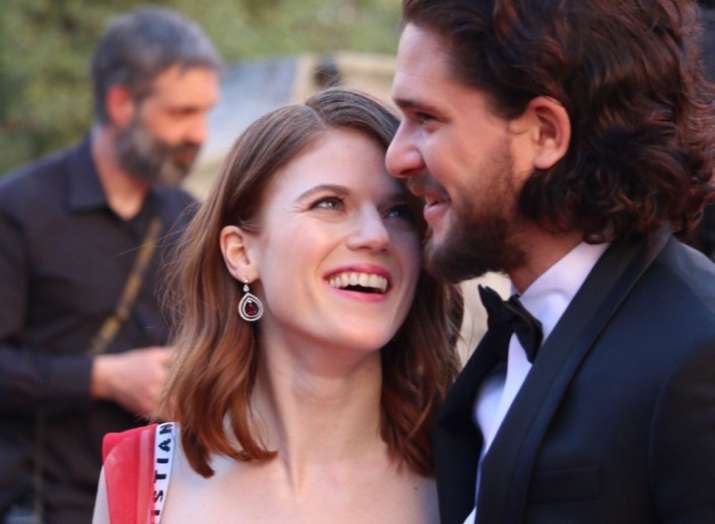 "You know nothing, Jon Snow!" These words by Ygritte to Jon Snow from Games of Thrones added fuel to the sparkling love of Kit Harington and Rose Leslie, not just on the screen, but in real life as well. Thought, the fans have to wait for the popular TV series to come back with their season 8, the much in love couple made sure that their fans don't miss GOT much.
The actors sent out wedding invitations to their upcoming nuptials with a Game of Thrones stamp on it. The UK government had earlier issued a series of commemorative stamps featuring the most popular characters from the series and of course Haring was on one of them. So the couple decided to send out wedding invitations to 200 odd guests, that were marked with a GoT stamp featuring the man who knows nothing, Kit Harington.
According to The Daily Mail, while the invites themselves weren't Thrones themed, the former co-stars paid tribute to their onscreen romance by decorating the envelopes with stamps featuring Jon Snow.
An alleged friend of the actors said, "They organized the wedding quickly because they didn't want information to leak, But putting Kit's face on the envelope might be a bit of a giveaway, at least for postmen across the country."
The couple announced their engagement just last year in September but are rumored to be dating for a long time. At The Jonathan Ross Show appearance in 2016, Kit Harington confessed, "I fell in love in Iceland, I fell in love with my co-star."