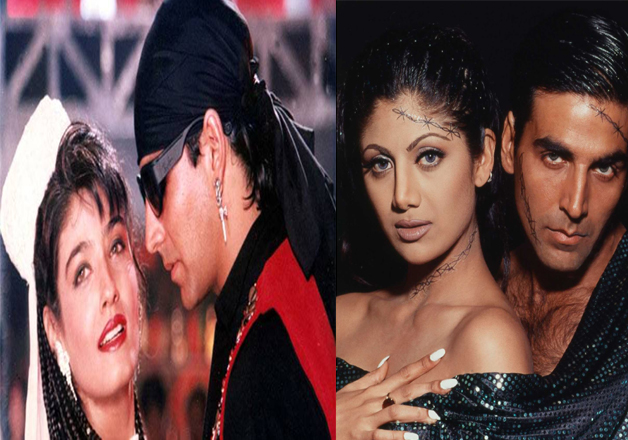 Bollywood beauties Raveena Tandon and Shilpa Shetty had a reunion recently on the sets of the reality show, Super Dancer 2. However, more than a reunion, it looked like as if the stage was set for making veiled jibes at one another as they all have a history of shared differences in the past. There was a lot of drama happening on the sets of the kid's show and some of them involved a few inside anecdotes about a common past shared by the actresses. For the uninitiated, both Raveena and Shilpa dated Akshay Kumar at different points of time in the '90s.  
A source from the sets told a leading tabloid, "When Raveena mentioned that she has made a lot of mistakes in life, Shilpa winked, 'Some of the mistakes were common,' after which everyone burst into laughter." This seemed to be a direct hint at Akshay Kumar, as both the ladies had dated him at different points in their lives.
Even though they didn't elaborate on their common mistakes, knowing their common history, it leaves little to the imagination.
At another point, everyone was discussing Golmaal when Raveena  said, "Everyone does golmaal in life, Shilpa and I have done it too. You know what I mean, right?" This was another hint at their relationships with Akshay.
Of course, Akshay, Raveena and Shilpa have come a long way since then. Though the Mohra actors never starred together in a film after their 'break-up', Shilpa and Akshay worked in Dhadkan (2000). Shilpa and her husband, businessman Raj Kundra, even co-owned India's first celebrity-based teleshopping channel, Best Deal TV, with Akshay. Raveena is married to distributor Anil Thadani.
For more entertainment news and updates, follow our Facebook page