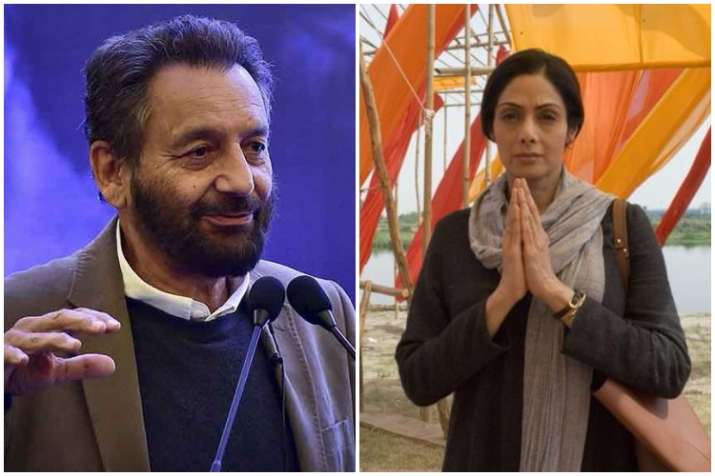 Indian film industry got nostalgic as Bollywood icon Sridevi is conferred with 65th National Film Awards for her performance in Mom, which was last film as a lead actress. The actress died in February due to accidental drowning at her Dubai hotel room. The entire industry as well as the country was swept by the grief wave on learning about Sridevi's sudden demise. On Friday, when her name was announced as the best actress for Mom, nostalgia followed. Also, this is Sridevi's first National Film Award, which will be awarded to her posthumously.
Before announcing Sridevi's name for Best Actress, "The best actress is Sridevi for Mom and I promise you it is not my relationship with her. Every morning when I came here, I would ask everyone to vote once again. I would look at all the actors, talk about them and I would say, 'there should be not Sridevi, not Sridevi'! We used take a vote and it always came back to Sridevi. It was me who fought that it shouldn't be Sridevi. We are all emotionally involved with Sridevi. I used to say, 'don't give her an award because she died, it is unfair on the other girls'. They have also worked hard for 10-12 years, they too have a career."
Mom director Ravi Udyavar, while talking about Sridevi's win at National Film Awards, said, "She deserves it. I'm really happy it's a great news for me because it was our film. She had done a fabulous job. We all are missing her now."
Sridevi acted in around 300 movies in Indian cinema. She made her comeback on silverscreen after 15 years with Gauri Shinde's English Vinglish, which swept the critics of their feet. In the revenge drama Mom, she has essayed the role of a step-mom who breaks every rule to avenge her daughter's gangrape. The film also starred Pakistani artistes, Sajal Ali and Adnan Siddiqui apart from Sridevi and Nawazuddin Siddiqui.