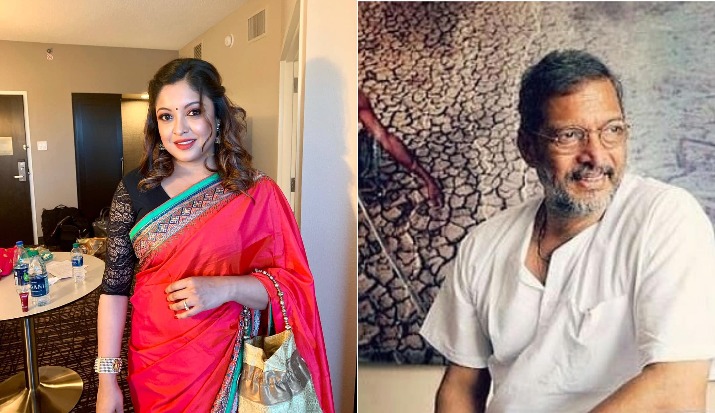 Tanushree Dutta who accused veteran actor Nana Patekar and Ganesh Acharya of sexual harassment have something to say yet again. According to the actress, Nana Patekar and choreographer Ganesh Acharya forced her to get intimate with the former in a dance step. As she was uncomfortable with the same, she denied to do it. All this takes us back to the year 2009 when the movie Horn OK Pleassss was released. Tanushree Dutta broke her silence on this matter last year and called up #MeeToo movement.
While many actors supported her, some bashed her for highlighting the age-old issue. Not just this, many other actors were charged with #MeeToo movement. Now, what happened recently has infuriated Tanushree again. There has been the news that Nan Patekar has got a clean chit from the police about the incident as there has been no eyewitness to the incident.
According to Tanushree the charges have not been cleared as yet and the investigation is still on. 
Tanushree said, "There is a false rumour floating in the Media that Nana Patekar has been given clean chit by Police in a harassment case. I wish to clarify that the Mumbai police have given no such statement and that the investigation on the matter is still ongoing as confirmed by my advocate Nitin Satpute and the Mumbai Police."
She further added, "We have come to know that Nana Patekar public relations team is responsible for spreading this false rumour because the accused in harassment cases are not getting any work in the industry and this is their attempt at damage control and fixing the public image."
Besides this, Tanushree is expecting to see Ganesh Acharya, producer Samee Siddiqui, and director Rakesh Sawant behind bars as they equally supported Nana Patekar.