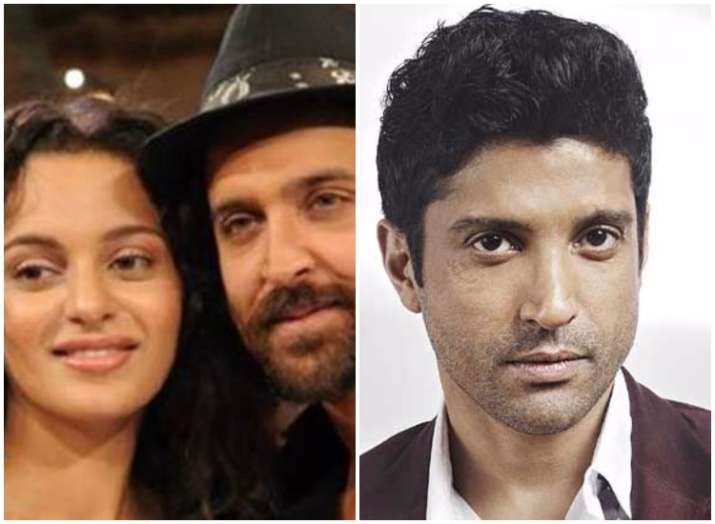 Just after Hrithik Roshan's Facebook post and TV interview on Kangana Ranaut, actor Farhan Akhtar has now decided to speak on the controversy. The Lucknow Central actor took to Facebook to talk about the Kangana Vs Hrithik battle. Without taking any names, Farhan clearly supported Hrithik in his open letter. The actor who shared screen space with Hrithik Roshan in Zindagi Na Milegi Dobara pointed out Kangana's reluctance to submit her phone and laptop to the cybercrime cell for investigation. Further defending Hrithik, he said that the Queen actress posted morphed picture of herself with junior Roshan to prove their "love relationship".
Farhan Akhtar's open letter on Hrithik Roshan Vs Kangana Ranaut opened like this-"Today I read an open letter written by a man I know about a woman I know, professionally, at best. Although a controversy about them is going around since a while now, to my best knowledge this is the first time this man has expressed his point of view".
"I am not the authority on who is right or wrong in their situation, that's for the cybercrime officials to figure out, but I do feel certain aspects of the way the events have unfolded need comment", Farhan further wrote.You can read Farhan's full statement on the whole Kangana-Hrithik fiasco below.
Being tagged as the ugliest battle of Bollywood, the Kangana Ranaut Vs Hrithik Roshan controversy started way back in 2104 when their affair was transformed into a dirty legal mess. Now, with each passing day the fight is getting meaner and unstoppable all the way.
For more entertainment news and updates, follow our Facebook page