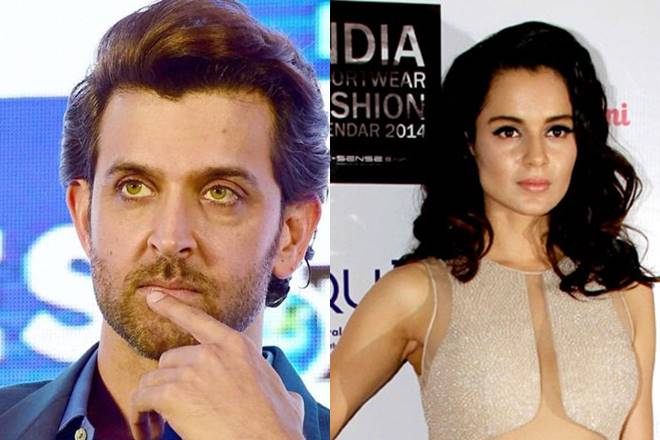 In a candid interview to Arnab Goswami's Republic TV, Hrithik Roshan opened up on Kangana Ranaut like never before. The Simran actress had blasted the actor on Aap ki Adalat saying that Hrithik should apologize for giving her mental trauma. Now, Hrithik who broke his silence after two years through a recent Facebook post, came out on television to talk about the ongoing controversy. Right from his alleged relationship with Kangana to infamous emails, the Kaabil actor poured his heart out.
Not a victim
Hrithik said he doesn't consider himself a victim and added that there's no grace by talking about this controversy. However, as 'he has had enough', he came out with what the actor claims as the truth.
No romantic connection between Hrithik and Kangana
Hrithik made it clear that there was no relationship at all between him and Kangana during the shoot of Krrish 3, except a professional one. However, Kanagana seemed persistent and used to show him videos of her doing somersault and he used to generously compliment her. Hrithik also said that Kangana was very shy and that they never even had a proper private conversation.
On meeting Kangana Ranuat for the first time
The 43-year-old actor said he met Kangana for the first time in 2009 just before his movie Kites was to go on floors. He then met her in May 24, 2014 Karan Johar's birthday party. It was here that Hrithik told her he never sent her any e-mails. To which, Kangana didn't reply a thing and simply walked off. 
Never approached Kangana for Krrish 3
In reply to Kangana's allegation about Hrithik persuading her for 6 months for the film Krrish 3, the Mohenjo Daro actor said he never said anything to her. It was his father Rakesh Roshan who approached her as they thought she was appropriate for the role, said Hrithik. He went on to add that his father had to convince Kangana to play that character only because she thought the role wouldn't be prominent in the film. 
On Kangana's Aap Ki Adalat interview
Hrithik Roshan said that he watched Kangana Ranaut's interview on Rajat Sharma's show Aap ki Adalat. At first he started to laugh and was "amused" to hear Kangana's fictional stories. And then slowly he realized this was going to blow up in the media again because "she was just so convincing". Hrithik was scared and shocked at how convincingly she was lying. This did disturb him for a few days, but he moved on as he has "dealt with these things before". You can watch Kangana's explosive Aap ki Adalat interview here:
The truth behind Kangana- Hrithik viral picture
Hrithik also spoke about the viral picture of him holding Kangana Ranaut in a romantic manner. He revealed everyone was enacting poses from famous Hindi film posters in the said party and, that's why he posed with the Queen actress in such a manner.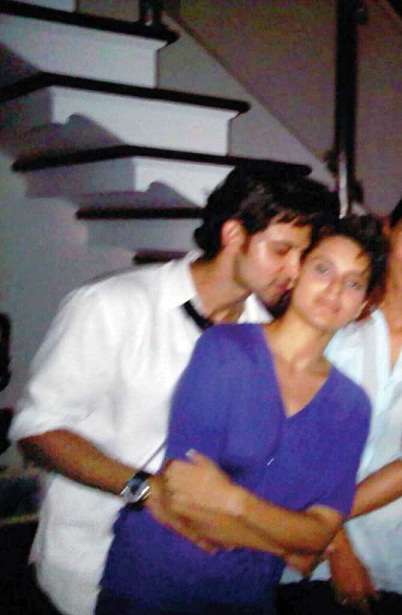 On Kangana's "silly ex comment"
Junior Roshan revealed that in the question asked to Kangana in the interview, she was asked to comment on reports that the actor ousted her from Aashiqui 3 and the actress had replied that this is how some silly exes are. The actor further said he was home bound due to a leg injury and was feeling restless and, it was then he snapped and sent her a legal notice. However, the move backfired the actor admitted.
On Kangana's infamous emails
Hrithik said he started getting emails from Kangana from July 13, 2014 and revealed that her messages were explicit to the senses, incoherent and some of them even had Kangana's private pictures and videos. Furthermore, he explained as to why he didn't block her mails-that there's no option in his mac email account to block a message, claimed Hrithik Roshan.
Kangana asked Hrithik for career advice
During the last schedule of Krrish 3 in October 2012, Hrithik said Kangana asked him for career advice when the party was ending. To which, Hrithik replied that he would talk to her later as he was tired. However, after some time he heard a loud knock on his door and was shocked to see Kangana from his door eye. Instead of opening the door, Hrithik said he informed his assistant Sushil who in turn told Kangana's sister Rangoli, also present at the location, to take her away. The next day, Hrithik said that Rangoli apologised to him at the airport for her sister's behaviour. But he didn't judge Kangana even then.
Never called Kangana mad
Hrithik said Kangana herself claimed in the emails that she suffers from Asperger's Syndrome and that he never called her 'mad'.
You can watch Hrithik Roshan's reply to Kangana Ranaut here
For more entertainment news and updates, follow our Facebook page