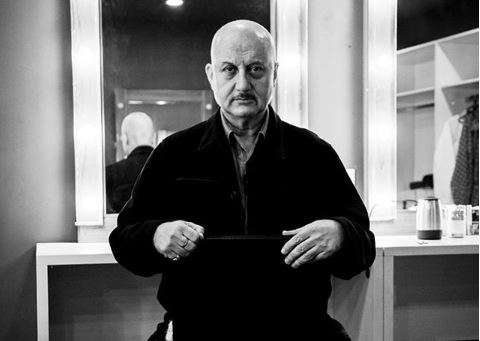 After finishing the shoot of The Accidental Prime Minister, veteran actor Anupam Kher flies out of India for a "substantial time" to shoot medical drama New Amsterdam.
"On my way to New York to act in New Amsterdam, a medical drama series. Looking forward to it. Will be out of India for a substantial time. So will be missing my India but will work very hard to make all of you very proud. Will always need your love, best wishes and blessings," Anupam tweeted early on Monday.
In an attached video, he said he will be out of India "for a few months" and that he is "happy to be a part of this great series" which will premiere in September.
"It takes me away from my country for a few months. I will not say I am feeling low, but I am a little nervous and excited... I carry my father's love... And India, send me your love," he added.
The actor also shared a few glimpses from The Accidental Prime Minister, introducing what he called the "political cast" of the movie.
"The first of its kind motion picture from India. There are so many people behind our passionate project, but director Vijay Gutte has really worked hard. Hope you love our labour of love.
The political drama is based on the memoir by Indian policy analyst Sanjaya Baru, The Accidental Prime Minister: The Making and Unmaking of Manmohan Singh. Anupam plays the former Prime Minister in the movie.
(With IANS inputs)
For all latest news and updates, stay tuned to our Facebook page