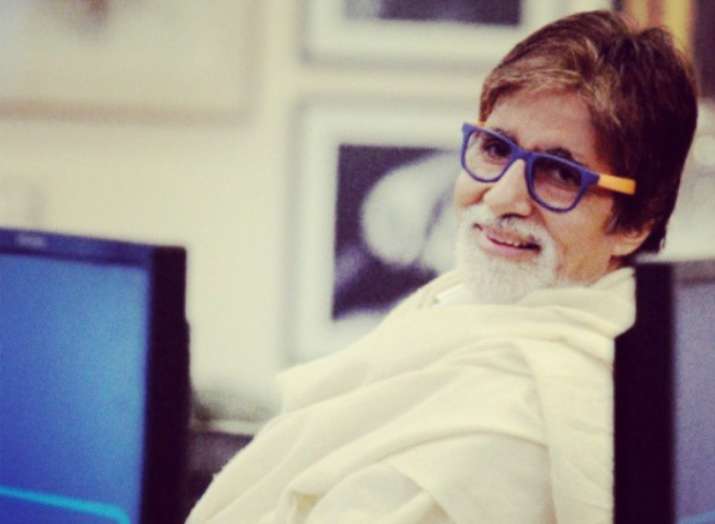 The #MeToo wave is spreading like wildfire in the country with Bollywood celebrities like Kangana Ranaut, Tanushree Dutta, Navneet Nishan, and Sandhya Mridul have come out with their sexual abuse stories. As their stories continue to haunt the industry, the major question that arises is what is being done to make sure there is safe workspace environment in Bollywood and everywhere else.
Superstar Aamir Khan has definitely taken the first step towards woman safety when he decided to exit from Gulshan Kumar biopic Mogul to oppose sexual harassment. And now Amitabh Bachchan has also opened up about the alarming issue of women safety. On his birthday today, Big B took to his twitter to share the interview he gave in which he has talked about his birthday plans, films and sexual harassment at workplace. He said, "No woman should ever be subjected to any kind of misbehaviour, or disorderly conduct ; especially at her work place. Such acts should immediately be brought to the notice of concerned authorities, and corrective measures be taken, either through filing complaints or a recourse to law. Discipline and civic, social and moral curriculums, should be adopted at a very early educational level."
T 2959 - An interview on the eve of birthday : It is that special day again...special for us, that is. Why (cont) https://t.co/8n1ERaBtXw

— Amitabh Bachchan (@SrBachchan) October 11, 2018
Happy Birthday Amitabh Bachchan: 10 Unseen and Rare Pictures of legendary actor
He added, "Women children and the weaker sections of our society are the most vulnerable. They need to be under special protective care. It has been most heartening to see women representations in most work vocations, on the increase in our country. It would be an unrepairable blemish if we are not able to provide them the welcome they deserve and the dignity of the security of their presence."
With names of Alok Nath, Rajat Kapoor, Vikas Bahl, Chetan Bhagat, Rohit Roy, among others coming to the light for their involvement in the act of sexual misconduct, the #MeToo fire has only got brighter. Mr. Bachchan also talked about his unfulfilled dreams as an actor. He said, "As an actor, there are millions of unfulfilled dreams. Dreams of perfection, of qualifying the craft to its ultimate - if there ever can be one. As an artiste, to accept my limitations and yet keep attempting to improve on each challenge. As a musician, to be able to educate myself and be in the learning of musical instruments, for music to me is the closest connect to the Almighty ; the learning not for any kind of exploitation, but for my own personal, internal passion ! As an Indian, I have always wanted India to be termed as a developed nation, and not be in the category of a 'developing nation', as India is often referred to in the West ; to be a 1st world nation, and not be labelled as 3rd world !"
More Bollywood stories and picture galleries
For all latest news and updates, stay tuned to our Facebook page