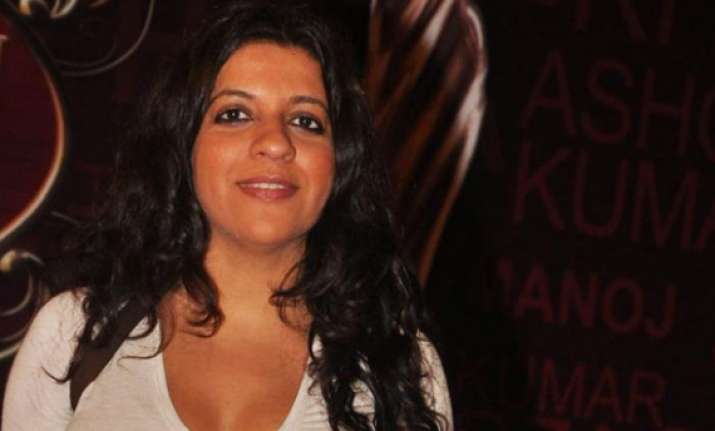 Mumbai, Apr 23:
Director Zoya Akhtar is making a short film to pay tribute to the Indian cinema industry, which would be celebrating a centenary next year.
The first Indian feature film, 'Raja Harishchandra', made by Dadasaheb Phalke, was released in April 1913.
"Yes, I am making a film on 100 years of Indian cinema.  It is not a documentary film...it is a fiction film. It is not from my production so I cannot talk about it," Zoya told PTI here.
The film will reportedly feature Katrina Kaif, but Zoya refused to divulge details, saying, "The announcement will come next month."
Of late, films such as Dirty Picture and Kahani—with a woman in pivotal role—have done well at the box office.
When asked if she would make a women-centric film, Zoya said: "I don't look at it like that. All I can say is that woman characters in my film will have powerful roles. It is the story that excites me...it is not about it being a male or women oriented film. I don't approach it that way."