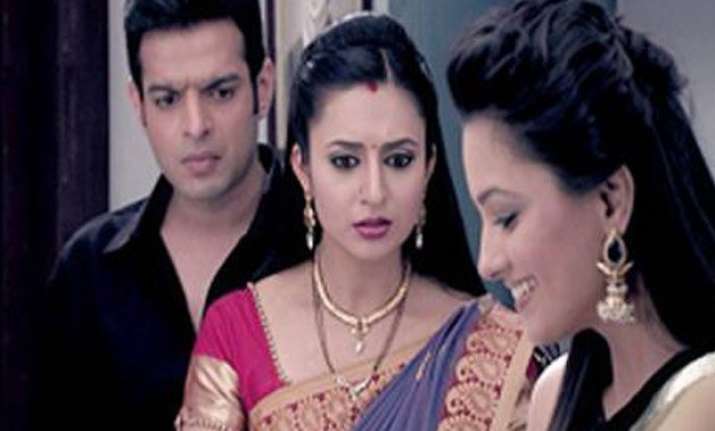 New Delhi: The hit telly show 'Yeh Hai Mohabbatein' stunned its fans when the story makers introduced a surrogacy sequence in the show. It was a bigger shock for them when Raman Bhalla, the protagonist secretly made his ex wife Shagun the surrogate mother of his child. He also hid this fact from Ishita, his present wife.
In the upcoming episodes, viewers will see Ishita running out of her house in a tensed mood. Seeing her upset, her mother in law Mrs. Bhalla tries to question her but Ishita doesn't answer it.
Meanwhile, at the Bhalla house the family learns that Shagun is carrying Raman's child. An outraged family refuses to accept her or the child. Seeing this reaction of the family, Shagun will threaten them that she will run away with the child.
In the next episodes, you will see Shagun telling Raman's family that earlier she just left the city but if they do not change their behaviour towards her she will leave the country. She also added that she will ensure Raman and the family never see the child.
Seeing this, anxious Raman will beg Shagun to not do any such thing. Just then, Shagun will start screaming and ask her Raman to let her go. She will also run away.
Does this new twist mean that Shagun will never let Raman be with his child? Was this Shagun's plan all along to not let Raman and Ishita get their baby?
We will tell you as the story advances.