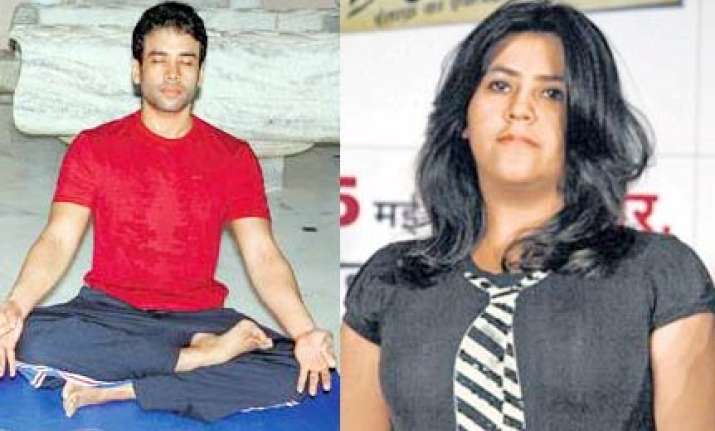 First, Kareena Kapoor got good friend Tusshar Kapoor to try out power yoga classes. Now, the actor has sister Ekta trying it out as well, says a media report.
The Golmaal actor convinced his sister to do a few sessions with his trainer Payal Gidwani.  
"After she fractured her arm recently, I was worried for her jogging on streets to get exercise. It isn't safe. Doing yoga at home is a far better option. Since I hadn't given Ekta anything for Raksha Bandhan, I gifted her a few lessons in power yoga with my trainer", says Tusshar.  
Tusshar adds that it's a healthy way to weight loss, "I alternate between weight training and power yoga. I do two sessions per week and they keep me fit.  I've had terrific results with it. It not only helped me lose weight but also increased my concentration and core strength."  
His Golmaal 3 co-star Kareena Kapoor is also into the fitness regime. "I hope Ekta benefits from the classes. She has seen how it has worked for me, so I'm sure she'll do this seriously. She realises the importance of fitness and healthy living."