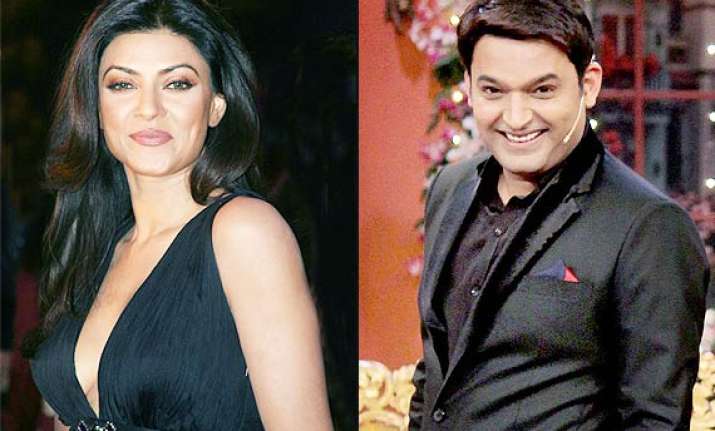 Comedy Nights with Kapil, the show which is garnering a sky-high success has witnessed almost every big name of the industry so far.
After the much raving entries of
Salman Khan
,
Shah Rukh Khan
, Hrithik Roshan and the latest to top all, megastar Amitabh Bachchan, there are only a few left to have got invited on the show.
While many Bollywood beauties too have dazzled on the sets of the popular comedy show, those who haven't seem keen to  come. The latest to add on the list is the former beauty queen,
Sushmita Sen
.
The gorgeous diva has been invited to come on the show and Sushmita too has shown great interest by instantly agreeing to the offer.
Sushmita, who will be coming on Comedy Nights with Kapil soon is appearing there not for some cause as most of the celebs have done in the past to promote their films, but just to rejoice a few happy moments.
Sushmita is already a fan of the show and its host and producer,
Kapil Sharma
, that is why when she got an offer to appear on the show, she was very delighted.
Bollywood divas including
Priyanka Chopra
,
Deepika Padukone
, Kareena Kapoor amongst many others had their gala time enjoying with Kapil and his insane on screen family, we wonder what blast would happen when the ultimate concoction of beauty and brains appear on the show!