Follow us on New Delhi: Bollywood actor Sushant Singh Rajput and director Dibakar Banerjee launched the trailer of 'Detective Byomkesh Bakshy' in Mumbai.
Makers actually recreated 1943's Kolkata and they did it with perfection.
For the theme of the event, '1943 Calcutta', the organizers thought of everything to add perfection, from a 'hath gaadi' to a 'chuski wala'.The film is set in pre-independence Kolkata when the city was under threat of imminent attack by Japanese bombers.
To create a market of 1943 Kolkata, there was a kebab shop, 'chai wala', a 'chuski wala' and benches. To complete the look, bicycles and 'hath gaadi' were also displayed. The event was organised at Yash Raj Studios in Mumbai.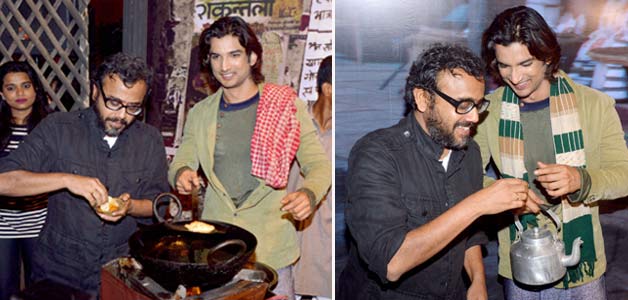 It was Sushant's 29th birthday on Wednesday and the trailer was a gift to the dashing actor. He donned a dhoti with t-shirt and jacket. The actor looked quite handsome in traditional Bengali look.
Few other characters from the film were also seen wearing the costumes to bring the scene alive.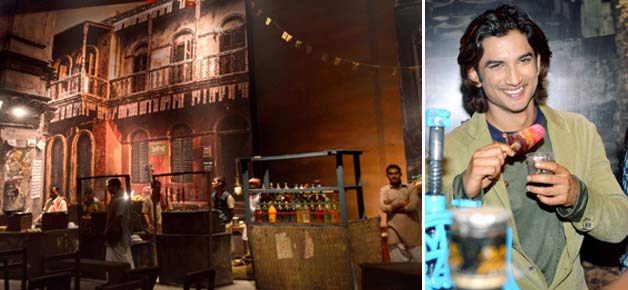 Enjoying the moment, the lead actor and the director had tea in 'kulhad', a traditional clay cup. Sushant also pulled the rickshaw with Dibakar sitting in it.
Telling about the film Sushant said that it has been extensively shot in Kolkata besides Mumbai. Sushant added that being a foodie, he had a great time shooting in the City of Joy.  "I am a big foodie so I love all the good food specially mishti dahi. Before I started shooting for the film, I went to Kolkata and learnt few things about the food. After knowing all the stuff from Kolkata I think I am a Bengali now," he said.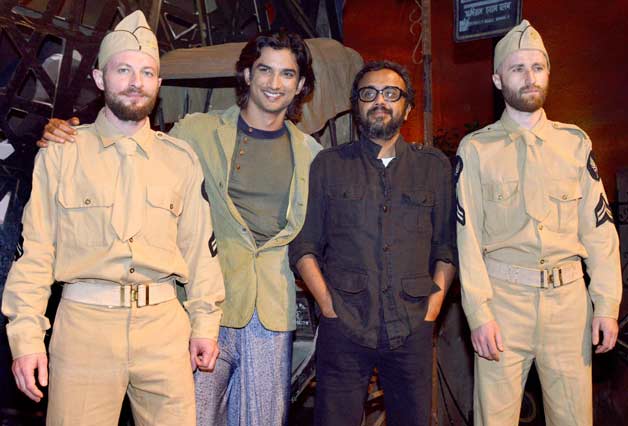 Speaking at the event, Sushant told us how much research he did on Bengali literature and fictional detective character created by Sharadindu Bandyopadhyay. Sushant said, "I knew that I had the resources and researches. The bottom line was the authority to play the character Byomkesh.  I was aware of what not to do on-screen. Filmmaking is all about what we like to do on-screen. We have attempted that in the film. I have worked very hard to perform the character."
'Detective Byomkesh Bakshy also stars Bengali actress Swastika Mukherjee and Anand Tiwari. Produced by Yash Raj Films, the film will hit theatres on April 3.