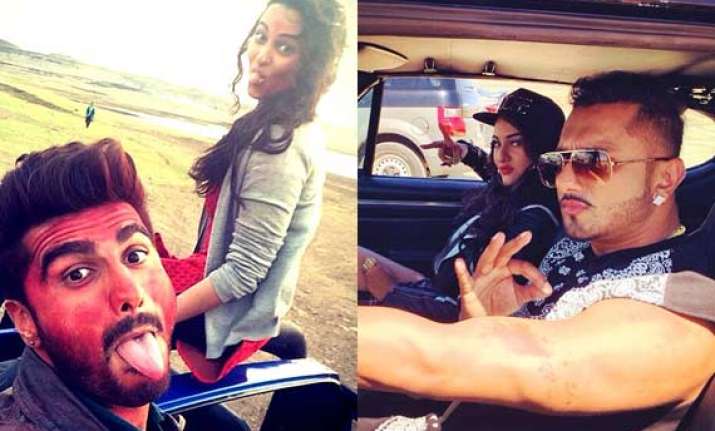 Mumbai:  Actress Sonakshi Sinha, who for the first time is sharing screen with Arjun Kapoor in 'Tevar' is all praise for the actor and says she had great fun working with him.
Although Sonakshi and Arjun know each other since their school days, they never talked to each other. 
Further, Sonakshi also spoke about her experience of working with rapper-singer Yo Yo Honey Singh on the latter's album 'Desi Kalakaar'. The song was released two days before and is appreciated by many.
Sonakshi who has featured in Yo Yo Honey Singh's video, has sung for Imran Khan, making her the first star to have worked with two of the top entertainers internationally. The actress has even crooned a song for 'Tevar'.
Tevar is an upcoming Indian action romance film directed by Amit Sharma and written by Gunasekhar.
The film stars Arjun Kapoor, Sonakshi Sinha and Manoj Bajpayee in lead roles. It is a remake of director Gunasekhar's 2003 Telugu film Okkadu, starring Mahesh Babu and Bhoomika Chawla.
The first look of the movie was released on 19 February 2014 and is scheduled for release on January 9, 2015.