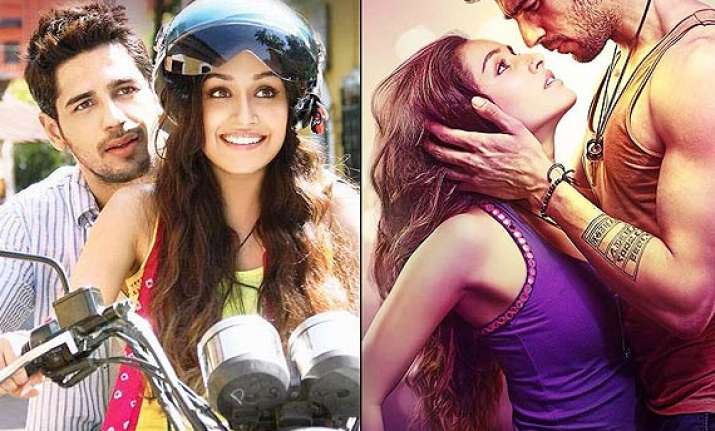 After giving the musical blockbuster of 2013, 'Aashqui 2', director Mohit Suri is all set for his next romance drama, 'The Villain.' The movie starring Sidharth Malhotra and Shraddha Kapoor in lead roles is out with its first poster.
In the poster, both Shraddha and Sidharth seem to be portraying  quite an intense chemistry. Like other posters of Mohit Suri ventures, the poster of 'The Villain' too depicts the lead pair showcasing warmth of their relationship with Sidharth holding Shraddha and looking deep in her eyes.
While we have already seen pictures from the sets of 'The Villain,' according to the director, both Sidharth and Shraddha are there in the film with a distinct character.
Mohit Suri, who has previously given many romantic hits to Bollywood namely Raaz 2, murder 2 and the recent to be 'Aashiqui 2' is cashing on 'The Villain' for this year.
Sidharth Malhotra is believed to be playing a character with a grey shade unlike his previous character in 'Students of the Year' and 'Hasee Toh Phasee.' In a statement given to the media, the actor said, "Mohit is keen that I have two distinct looks in The Villain.
He wants to experiment with various looks before finalising them. I am excited to go through the process since in Student of The Year and Hasee Toh Phasee, I have been closest to how I look in real life."
While the poster looks attractive, it would be interesting to see whether the film gets success in recreating the 'Aashiqui 2' charm!