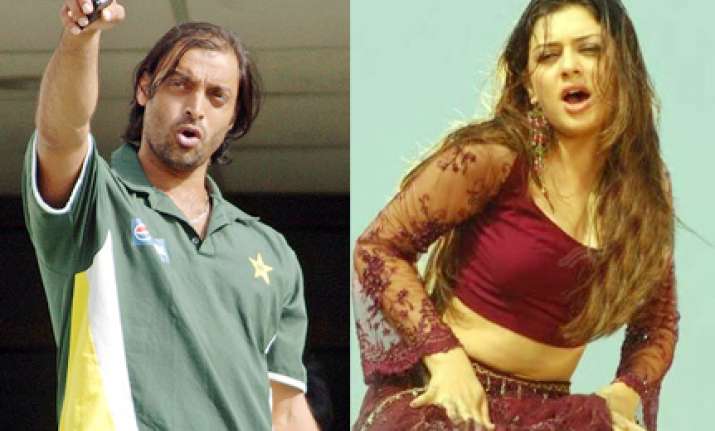 Pakistani cricketer Shoaid Akhtar is honing his talents as an actor in the Bollywood film 'Main Aur Meri Himmat'. 
Shoiab is shooting in a Punjab village with Aap Ka Suroor girl Hansika. Media reports say Hansika is playing the role of  a Pujabi village girl. The story is of a Pakistani cricketer who arrives in India on a tour and ends up falling in love with an Indian girl. 
Hansika, in the film, acts the role of a cricket fan who keeps track of Indian matches. The producers tried to convince Hansika to play this role for nearly six months and then she agreed. The film is being directed by Sanghamitra Chaudhry and will be released next year.  Hansika is presently shooting for two Telugu films and is in the process of finalizing another Bollywood film.  
How far Rawalpindi Express had been able to vibe in front of the camera remains to be seen. 
Shoaib was earlier approached to play Shiney Ahuja's role in the film Gangster , but  for various reasones, this could not materialize.