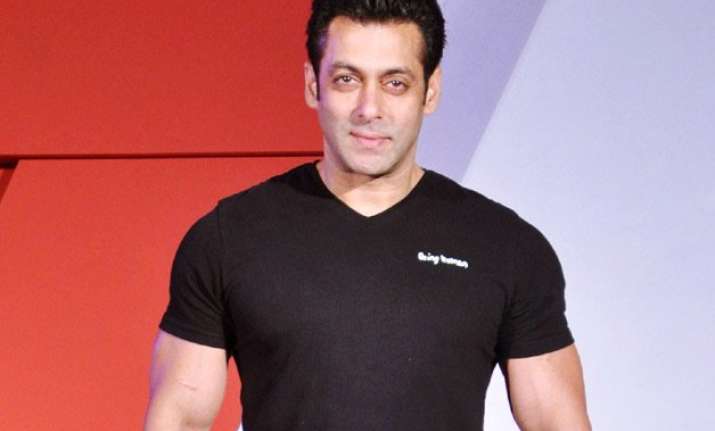 Mumbai: Superstar Salman Khan, whose latest "Bajrangi Bhaijaan" was one of the movies competing for India's official Oscar entry consideration, says for him the audiences' reaction is more important than being selected for a ceremony like the Academy Awards.
Chaitanya Tamhane's Marathi film "Court" saw off competition from blockbusters like "Baahubali" and "Bajrangi Bhaijaan", to represent India in the best foreign film category at the Oscars next year.
"We made the film for our audiences here.. (for) people of Asia. People have liked the film in India, Pakistan and now in China. I don't make films for business," Salman told PTI.
The "Dabangg" star insists he and the film's team worked really hard to make an entertaining movie.
"It is painful (working on a film) and it looks like we are having fun but we are not. My job as an actor is to put myself in trouble, to go against age and against everything.
"So, when the people go to theatres they should have fun. My job ends there. After that what (film) goes where (Oscars) doesn't matter… It doesn't interest me."
The Kabir Khan-directed blockbuster is about a young Pakistani girl, played by Harshaali Malhotra, who gets lost in India and eventually reunites with her family with Salman's help.
The 49-year-old actor is returning for the sixth time to host the ninth edition of controversial celebrity reality show "Bigg Boss".
"I feel one should not go overboard. There has to be a limit to everything. My mother fails to understand why people all of a sudden fight in the house and then there are times when nothing happens," he said.
"Educated people, celebrities who earn in lakhs behave like this. Some do it to stay, some are correct, some are wrong. My only concern is when they come out of the house, they should be okay. They come to me, I guide them," he said.
The actor said he doesn't consider "Bigg Boss" as a game show. Contrary to rumours, Salman said he has no say in the selection of contestants.
"I am not involved at all. If I had my way then half of the house would be filled with my people. I am not even aware when people I know or are friends with me are going on the show. I come to know (who the participants are) on the day of the shoot," he said.
Going by the theme "Double Trouble" of the show, when asked how he overcomes the troubles of his life, Salman said, "I am working hard towards it."