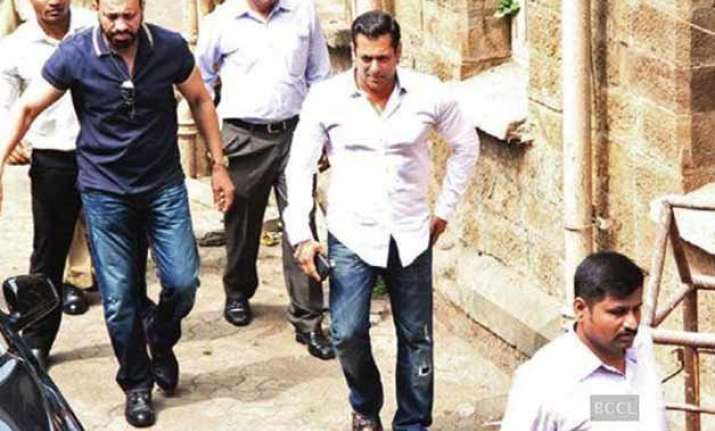 New Delhi: Salman Khan's conviction and sunbsequent sentencing of five years in jail has grabbed huge  attention in India media. The news has been given equal importance by their Pakistani counterparts with every major news portal covering the development extensively.
Bollywood movies have always received great reception across the border since the days of Dilip Kumar and Rajesh Khanna. Since the superstars of yesteryears retired from showbiz, the fans moved on to the Khans.
It was the judgment day for one of the superkhans 'Salman' today and the news created a lot of buzz in Indian media with every news agency and TV channel playing it non-stop since morning. From his leaving the house for the court to him getting convicted, sentenced, and then being granted bail by Bombay High Court, it ran live on almost all Private Hindi and English news channels.
Pakistan media did not lag behind in covering the court proceedings with every news website giving it equal importance like any other major world event.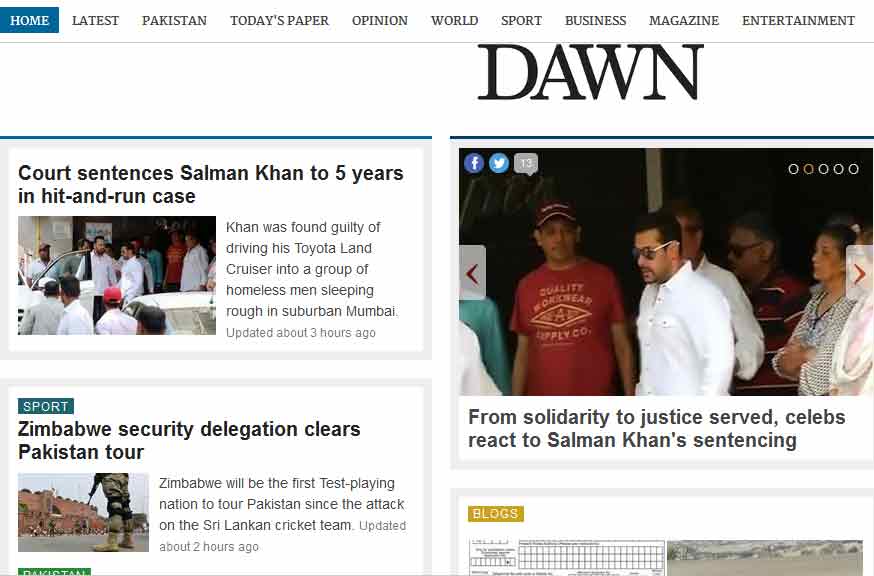 Pakistan's leading newspaper Dawn carried the conviction news of Salman Khan as the top story on its website.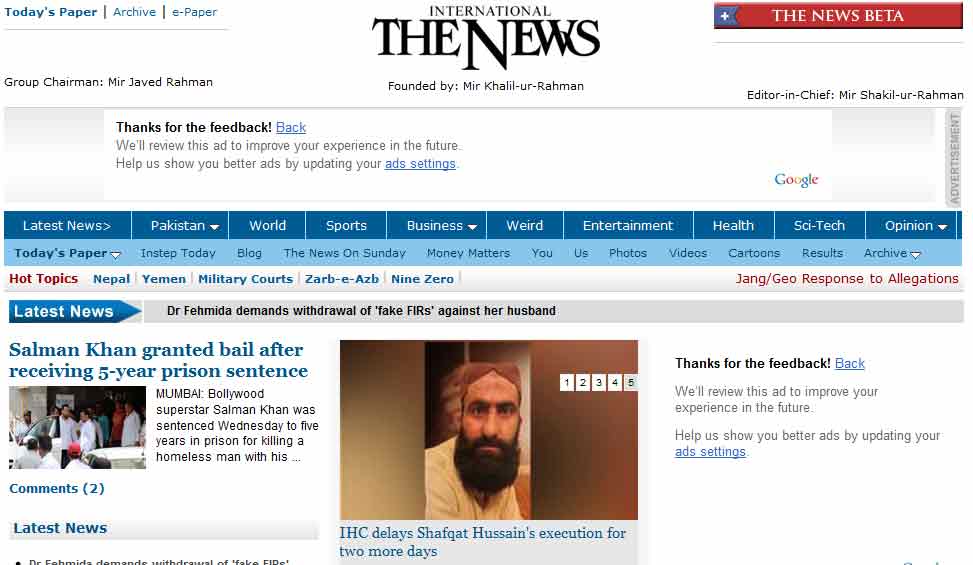 Another leading news paper The News carried the development prominently on its website. The home page of The News' website updated the story of Salman's bail within minutes of Bombay High Court's decision.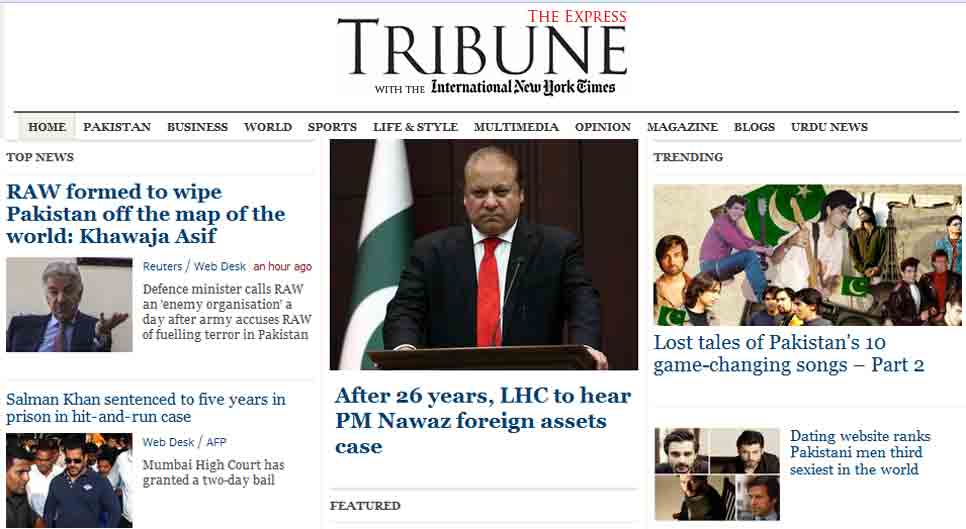 Another popular newspaper The Express Tribune also carried the news of Salman Khan's conviction among its top stories on home page.