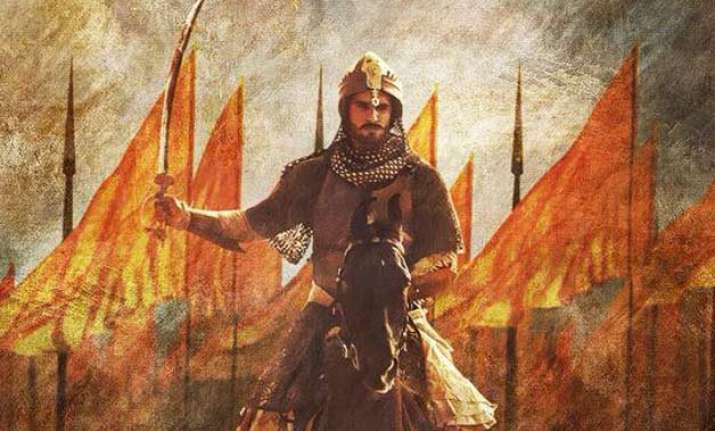 New Delhi: Sanjay Leela Bhansali's dream project 'Bajirao Mastani' has managed to grab eyeballs ever since it hit the floors.
While Bhansali is in a quest to present a larger than life era with the film, Bajirao Mastani features Ranveer Singh playing the role of Peshwa Bajirao, along with Priyanka Chopra as his wife Kashibai and Deepika Padukone as his lover Mastani.
Sanjay Leela Bhansali made it a point to keep the film's plot and details under wraps until its release, so fans have eagerly looked forward to every piece of information revealed about the film.
Now, Ranveer Singh has shared his look as Bajirao in order to commemorate the 135th birthday of Peshwa Bajirao on Twitter and tweeted, "B A J I R A O".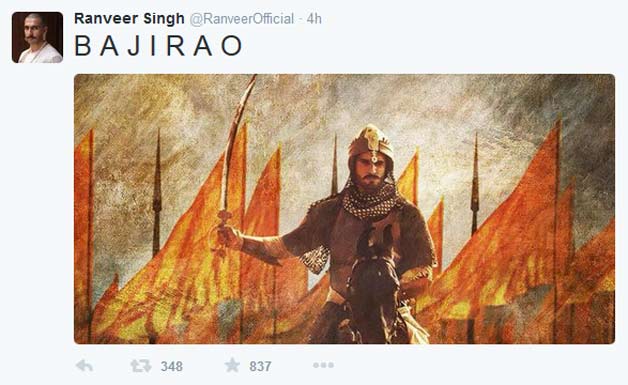 The actor also expressed his gratitude for being part of such a grand story as he tweeted, "It's Peshwa Bajiraos 315th birth anniversary today. Such an honour to be a part of the telling of His love-story...."
Reportedly, Ranveer is working really hard for the film, and with Bhansali attempting to show battle sequences for the first time, Ranveer will be in complete action mode as Bajirao Mastani.