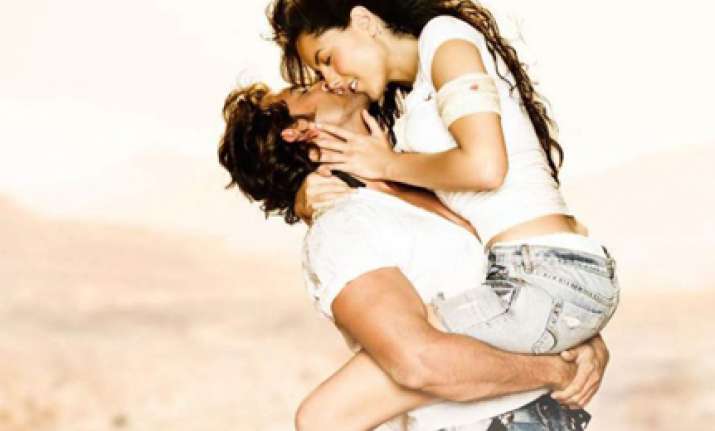 Bollywood bombshell Mallika Sherawat has different films for different icons in her mind.
 In an interview to examiner.com, Mallika said thus: "Let's put it this way, if I were doing a blockbuster crowd-pleaser it would be with Shah Rukh Khan, an epic style classic with Aamir Khan, a sexy drama with Hrithik Roshan and a gangster comedy with Sallu!"
 Asked to name the Bollwood stars she has a crush on, Mallika evaded a direct reply. But her wishlist included all the three big Khans, no doubt.
Nevertheless, Mallika has reserved the most sensational place for Hrithik Roshan, Suzanne notwithstanding.
Mallika is pretty much impressed with the young lot of actors in Bollywood. "And the guys more my age like Imran Khan, Shahid Kapoor are really doing great, I'm loving their films," she gushed.
Mallika's wishlit brings up several questions, too. Is Salman Khan a Emraan Hashmi for Mallika to do a Gangster-like film?  Does Mallika wants to be Jodha to Aamir's Akbar?  Or an Om Shanti Om 2 with SRK? The jury is still out.