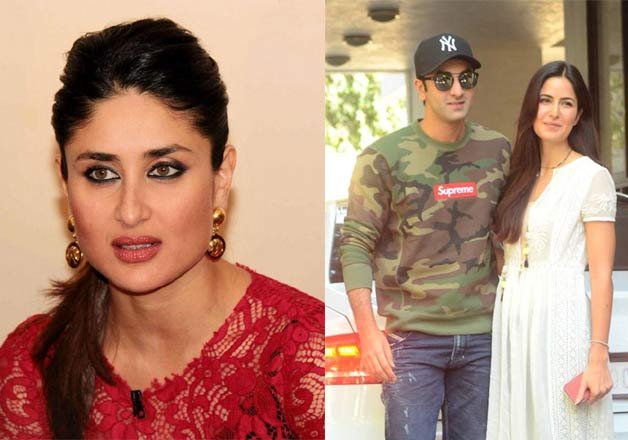 New Delhi: You must be living under the rock if by now you are not aware of the much hyped break-up of the year so far.
Yes! You guess that right. We are talking about the break-up of Ranbir Kapoor and Katrina Kaif.
Their split not just came as a rude shock for everyone but also started a trend of break-ups in B-town as several couples announced their split soon after Ranbir-Katrina parted ways.
Although, it's been over a month that Ranbir-Katrina called it quits, yet the now ex-couple has maintained a stoic stance over their break-up.
While Ranbir has been avoiding the media attention post his break-up, Katrina, on the other hand, has been dodging the questions about the 'Tamasha' actor and their split quite smartly.
However, people are still curious to know the reason behind the fallout between the couple.
In fact, so far the respective ex-flames of Ranbir and Katrina along with the Kapoor family have also been on the radar for making Ranbir-Katrina part ways.  
But now, Ranbir's sister Kareena has come out in support of the actor in this tough time.
During a recent media interaction, when Bebo was quizzed about Ranbir's break-up she stated that she loves her brother and won't disclose his personal matters.
"Even if Ranbir has spoken about it to me, it's a personal matter that I'd never discuss it with the media. I love my brother and wish him only the best in life, always," Kareena was reported saying,
Recently, Rishi Kapoor too had stated that he won't be doing a match making for his son and let him live his life his way.
It seems that the entire Kapoor family is supporting their loving scion during his break-up phase.
Currently, Ranbir Kapoor is shooting for his much delayed movie 'Jagga Jasoos' opposite Katrina Kaif which is expected to hit the screens in July-end or August this year.