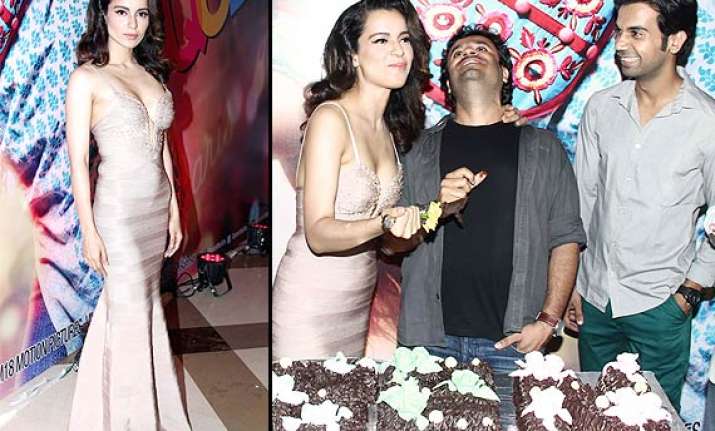 Kangana Ranaut, who is ecstatically cashing on her tremendous success of 'Queen' enjoyed with pals and her 'Queen' team at the recently held film's success bash. Kangana, Rajkumar Rao along with the entire film's cast and crew had blast rejoicing their 'Queen' successful time.
While Kangana gave a scintillating appearance in a plunging neck gown, all eyes held on to her as she looked so graceful and marvelous donning that nude outfit. With her hair giving a vintage look, she seemed rocking her 'the diva' appearance in the party.
The team celebrated the success of their film at Hotel JW Marriott in Mumbai, on Wednesday, March 26. While expressing her elating views over the film's success, Kangana said that she never expected that 'Queen' would garner such a brilliant response.
 "The film has done a business of about Rs 85 crore so far and it is an achievement for us because when we started shooting the film we never thought we will achieve this much," said Kangana.
Here follows a few inside pictures from the success bash of 'Queen,' take a look!