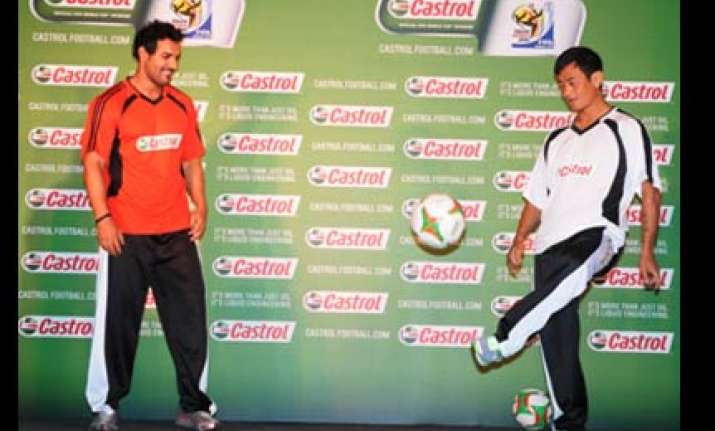 New Delhi: Bollywood star John Abraham, known for his passion for sports, has initiated a plan with football ace Bhaichung Bhutia to hold an Indian Football League on the lines of IPL.
John and Bhaichung have submitted a detailed proposal to the All India Football Federation (AIFF) in this regard and are also planning to open an academy for the sport in West Bengal.  
"We have spoken to the AIFF Vice President about the plans to have an Indian Football League. Bhaichung has been talking to them so I cannot tell you exactly what is the status on that. We are also planning to open a football academy, most probably in West Bengal," said John.  
The 37-year-old actor is also hopeful that India might one day host a premier motorcycle racing event like the Moto GP and have a racer like Valentino Rossi compete in India.
"India is a force to reckon with, we are about to host the Commonwealth Games, so I don't see why we cannot host an event like Moto GP and have Rossi ride in India," said John, who was in the Delhi NCR today to launch three new bike models - SZ, SZ-X and YBR 125 from Yamaha. An enthusiastic biker that he is, the 'Dostana' star also admitted that he takes calculated risks as far as motorcycle-riding is concerned.  
"I am a risk taker, there is a saying that higher the risk the more you gain. But it is important to take calculative risk since you have to remember you are on two wheels and not four," said John. PTI