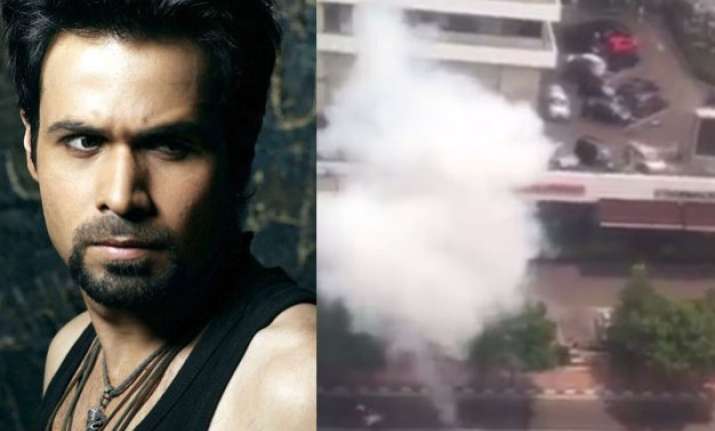 New Delhi: Indonesian capital Jakarta was rocked by six bomb blasts on Wednesday. At least seven people are reportedly killed in the series of suicidal bombs and gun attacks.
Amid the aftermath of the attack, Bollywood actor Emran Hashmi has posted a disturbing video of the terrorist attack.
"Had a friend send me this video he took from his office window in Jakarta.. #jakartabombing," he tweeted.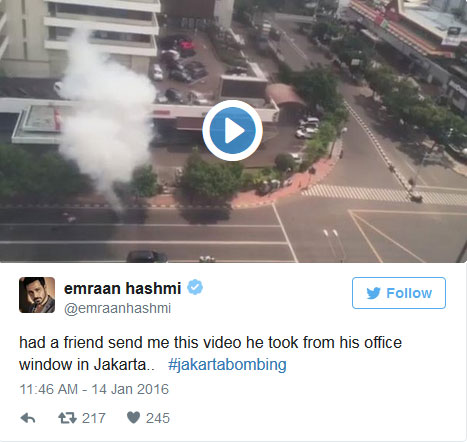 In the video, one can see the terrorist bombing grenades and firing gunshots at their will. The reports suggest that more than a dozen attackers are still at large and have been exchanging fire with security forces.
Emran Hashmi is the first celebrity to tweet about the deadly attack in Jakarta and wishing for the well being of the people.
Watch the video here: https://twitter.com/emraanhashmi/status/687518523921416192