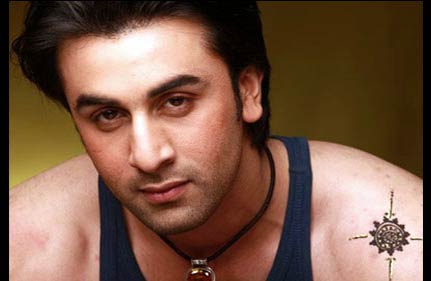 New Delhi, Nov 19: He is the Kapoor scion who shot to superstardom at a young age, but Bollywood heartthrob Ranbir Kapoor wants to be rid of the title of 'youth icon' and unapologetically enjoy the perks of fame, including dating gorgeous women.
The 28-year-old actor said that the title is merely a burden and he does not want a "Jesus" like persona.
"I do feel burdened by this youth icon image. I am not Jesus Christ and I don't want people to idolise me as an icon who represents the youth. I am a human being at the end of the day and I can commit mistakes because I am young," Kapoor who was addressing the HT Leadership Summit, said here today.
The actor who often grabs headlines for his romantic liaisons, be it Deepika Padukone or Katrina Kaif, says that he wants to enjoy his youth.
"I am 28. So I am open to dating and I enjoy that. I am linked to some one or the other every day and I have accepted it as a occupational hazard but it irks me when my personal life overshadows my work," said Ranbir who addressed the session with father Rishi Kapoor.
The actor made his acting debut with Sanjay Leela Bhansali's mega-budget film 'Saanwariya' in 2007 which bombed at the box office, but Ranbir was noticed for his performance.
The actor went on to taste commercial and critical success with films like 'Ajab Prem Ki Gazab Kahani', 'Wake Up Sid' and 'Rajneeti'.
"I was just 23 when I was offered the role and I grew up in a family which had a history in film making. I was heart broken that my film bombed at the box office but then I thought that my career has just started and that stopped me from sinking into depression," said the actor.
Ranbir said that he wants to avoid stereotypes with his chosen roles and lady luck has helped him in his bid to be a versatile actor.
"I am not trying to set any image. Be it a chocolate boy, action hero or boy next door. The role selection was spontaneous and everything fell into place at the right time," said Ranbir.
The actor said that he is not concerned about making money because his aim is to be known as a good actor.
"I like getting up in the morning and going to sets. Fame and money never excited me," said the actor who started his showbiz career as an assistant director.
The young star now hopes to turn director.
"From the beginning I was attracted to direction, as you see the world come alive on the sets which is an enthralling experience. I will definitely try my hands on direction when I have a story to tell people," said Ranbir.
The actor is a self-confessed fan of Bollywood's 'Badshah' Shahrukh Khan. But Ranbir says that he will not be starstruck if offered a film with his idol. PTI