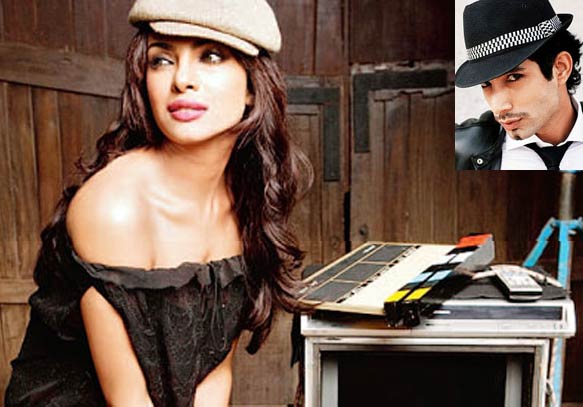 Hottie male model Sahil Shroff  may become the new man in Bollywood actor Priyanka Chopra's life, reports  Mumbai Mirror. Priyanka, the report says,  has found a special friend in Sahil  who is also playing a supporting role in Farhan Akhtar's Don2.
Aside from appearing in several top commercials in the recent past, Sahil has also contested in the reality TV show, The Amazing Race Asia.
Rumour has it that the chemistry between the two was palpable from day one itself on the sets of Don2. They hit it off instantly, and since then, have shared a great rapport with one another.
Says a source, "Priyanka and Sahil get along like a house on fire. They are very good friends. Don 2 is Sahil's first film and the actor was struggling for a bit to come to grips with the demands of this mega-project. 
"We hear Priyanka gave him tips and helped him get a few things right." We wonder what those things are.
Defending Priyanka, a friend of hers told Mumbai Mirror, "That's the way Priyanka is with everybody. She is a very friendly and chilled-out girl who has no airs about her."
Priyanka and Shahid, who had an off-and-on love affair, finally called it off in October.
Their last fight  was over
Ranbir Kapoor
, supposedly triggered by Priyanka's growing proximity to Ranbir on the sets of Anjaana Anjaani.