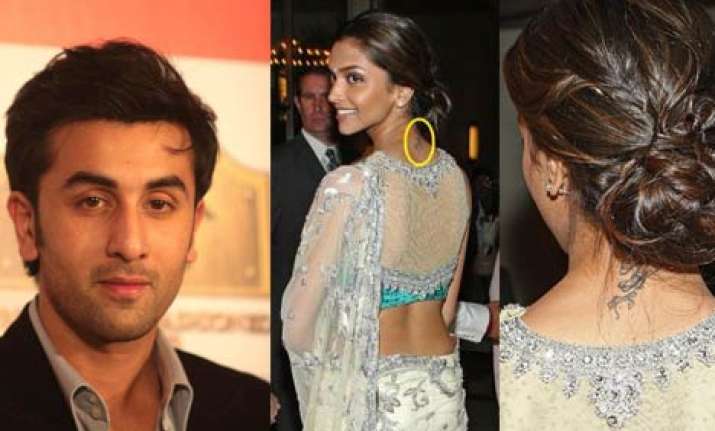 Bollywood actor Deepika Padukone has aken to washing dirty linen on national television.
During an interview with film-maker
Karan Johar
on his chat show, Koffee With Karan, Deepika made fun of ex-boyfriend
Ranbir Kapoor
's casanova image. Asked what she would like to gift him, she said, "A pack of condoms."
And, when she was asked what she would say to
Katrina Kaif
(who is Ranbir's 'good friend') Dippy said, "I would like to see her passport." Hinting that Kat is older than Ranbir Kapoor.
Deepika's comments hint at the mystery around Katrina's nationality and her antecedents.
Though Kaif has always maintained she is a Kashmiri Indian brought up in London, some say this is untrue.
Bollywood actor Jackie Shroff's wife Ayesha had told the media in 2009 that she had asked Katrina to change her last name to Kaif.
Sources from the channel confirmed Deepika's comments on the show, which will be aired on November 21.