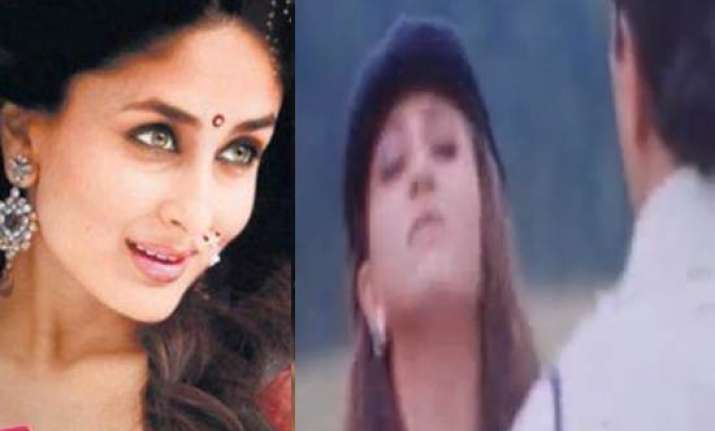 Bollywood actor Kareena Kapoor has squashed rumours that Deepika Padukone was approached for the Akon composed number 'Chamak challo' in RA.One, reports HT.

Says Kareena: " It's not an item number, but is an integral part of the plot. So why should another actor have been approached for it?"

"It was always going to be picturised on me. It's a very desi track that Ganesh Hegde has choreographed with me in a sexy Indian look, complete with a nose-ring and jhumkas (earrings)", says Bebo.

Kareena rejected media stories about her rivalry with Katrina, Priyanka and Deepika. "These stories are nothing more than media hype. They make for good reading, though it is upsetting to see that people want to read such lies. News of two actors being at loggerheads is just boring.", says Bebo.

RA.One is gearing for a Diwali release, while SRK is upbeat about the stunts and special effects.

But Kareena is gaga over her songs: "There's another sizzling number, 'Shake my booty..' that's groovy and western. After Golmaal last year, I'm optimistic about another Diwali dhamaka', says Bebo.Before that Bebo has an Eid release with Bodyguard.