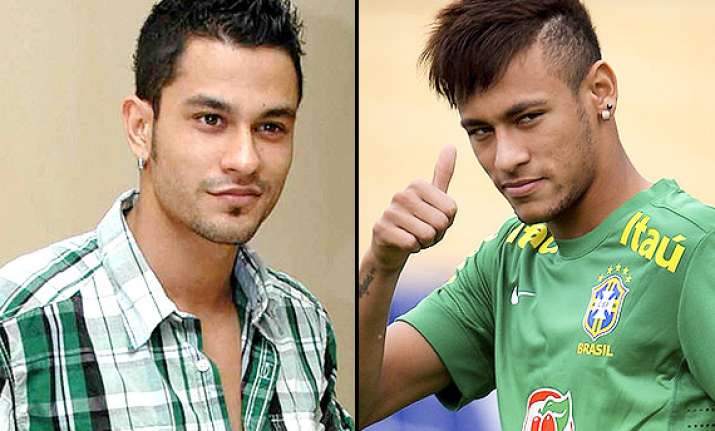 New Delhi: They say love seeks no limits and when you are into this phase, every other thing in the universe seems beautiful to you.
While your world ends on the person you love, you also tend to see your partner everywhere cuddling you in your visual diaspora.
And such powerful this feeling is, that even our Bollywood actresses can't resist getting delved in the depth of love. Facial resemblance with various Hollywood stars is something very cliche amongst our Bollywood glitteratis, but the latest fad is the comparison of your male partner with a popular international sportsperson.
For Malaika Arora Khan, her darling hubby resembles a lot to the current world no. 3 Tennis player, Roger Federar., while expressing her glee in the media, the sassy actress revealed that she felt amused after realizing that her dear partner is very much identical to the man who is considered as one of the greatest tennis player of all time worldwide.
A few days ago, actress and Saif Ali Khan's sister, Soha Ali Khan shared her views about how she thinks that her beau Kunal Khemu is a lookalike of Brazilian footballer, Neymar Jr.
Soha posted a picture on twitter showing resemblance of Kunal Khemu with footballer Neymar, and wrote: "Real Humshakals, Kunal Kemmu & Brazil's Neymar @kunalkemmu" in this picture especially!
While there must be a few similarities between these sports people and our very own celebs' male partners, but the sharp eyes of these divas have to be appreciated.
As it is said that you'll find the one face you love even in the densest crowd and we are glad that celebs are exploring their love and sharing it with their fans!
Other sports people who strictly resemble with the ones in the acting field are Virender Sehwag and John Christopher Railey of 'Days of Thunder' and 'Carnage' fame.
Also, popular youth icon, cricketer Virat Kohli has also been deemed to be sharing his facial characters with that of Dominic Cooper of 'Devil's double' fame.