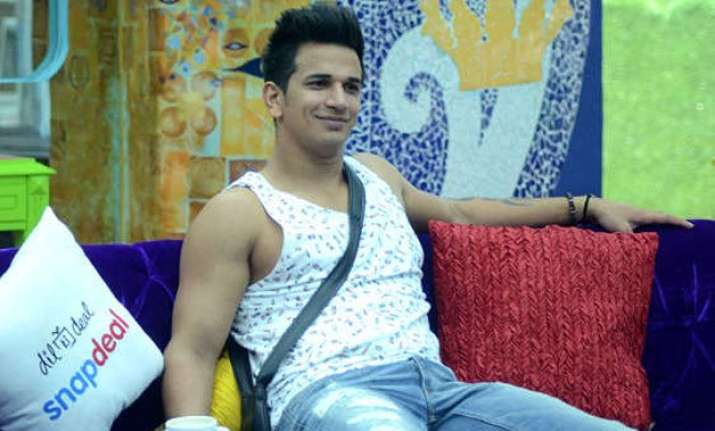 New Delhi: The popular reality show Bigg Boss 9 is all set for its grand finale tonight. The show started with 14 contestants saw several ups and downs, contestants got eliminated, wild card entrants joined the show and various things happened through out the journey of BB9.
And now we have the three finalists – Rishabh Sinha, Rochelle Rao and Prince Narula - fighting for the tag of Bigg Boss 9 winner.
Each contestant had their own experiences inside the house, while some made good memories on BB9, some took a sigh of relief after being eliminated.
But as the reality show has reached its finale, everyone is wondering who will come out as the winner of this season.
While the audience is making their guesses about the winner, the ex-contestants of BB9 too have their say.
Aman Verma
The TV actor reportedly stated, "I always thought one of these three women will win — Rochelle, Mandana or Kishwer. Since Kishwer is out, I would say Rochelle is the dark horse. She came out with a different personality when Keith had to leave the house when his brother passed away. I liked it, though at times she was overbearing".
Kishwer Merchant
We all know whom she would be naming as BB9 winner. "Prince, because he is the only genuine person inside. He has made mistakes I agree, but I know ki agar ussne mujhe sister maana hai toh woh bahar aakar nibhayega yeh rishta. The others are manipulative and are playing a game. He, however, definitely has competition from Mandana. Even though people don't like her much, she made made things go around her," the actress was reported saying.
Yuvika Chaudhary
The bubbly girl went on to name Prince despite of her differences with him over proposing Nora.
Suyyash Rai
Suyyash was reported supporting Prince Narula. He stated, "Prince. Since Kishwer (Merchantt) is out, he has come out very strong, especially the way he put his points across when Imam Siddique had visited the show. Rochelle won't win for sure, the competition is between Prince and Mandana. I would say 51 per cent Prince and 49 per cent Mandana ,just going by my gut feeling. They might even make Rishabh win because so far, no wild card entrant has won".
Keith Sequeira
Seems like lover boy Keith can't see beyond his lady love Rochelle and wants her to emerge as the winner of Bigg Boss 9. He stated, "Rochelle because she has kept it real. She has made mistakes, done things that are not right, but has also apologised from her heart. She also has sense of humour. At the same time she is competitive, has her own opinion and doesn't back off when she is right".
Nora Fatehi
Wild card entrant Nora to gave thumbs up Prince being the winner of BB9. "Prince because he has emerged as a very strong contestant throughout the season. He has maintained a stand, performed all his tasks well, entertained and played the game well".
There were some of the ex-contestants who wanted Mandana Karimi to win the show. However, the Iranian beauty, unfortunately, got evicted last night.
While most of the contestants feel Prince Narula woul be winning the show, we wonder if viewers too feel the same and give him enough votes to win the show.