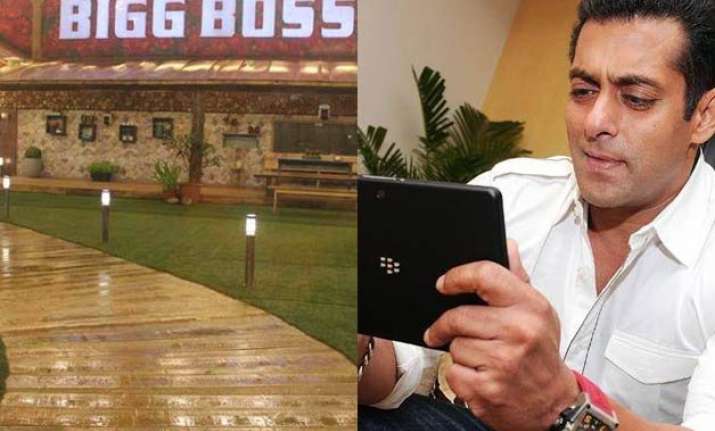 New Delhi: The entire phenomenon of reality television show Bigg Boss revolves around the concept of not being able to communicate with your loved ones. To ensure that this concept remains flawless, all phones and other communication devices are taken away from the contestants before they enter the house.
However, the ninth season of the show is about to see a never seen before twist. Contestants of Bigg Boss 9 will be given a cell phone in today's episodes.
If you are wondering why Bigg Boss, the dictator, mended his rules, it is for a task; the selfie task.
The contestants will be divided into two groups, Group A consisting of Prince Narula, Mandana Karimi, Rochelle Maria Rao, Keith Sequeira, Aman Verma and Roopal Tyagi while Group B will have Kishwer Merchantt, Suyyash Rai, Rimi Sen, Arvind Vegda, Yuvika Chaudhary and Vikas Bhalla. Bigg Boss will delegate the task of supervising to Digangana Suryavanshi.
In this task, the contestants will be asked to click selfies in four different areas of the home, namely bedroom, living room, bathroom and opposite selfie booth in the garden area. It is expected of the contestants to click clear, innovative selfies. The twist in the game is that Bigg Boss has asked the other group to disturb the group taking selfies.
This definitely means that more drama and action will follow in the show. We are positive that the contestants will feel being back to civilisation at least for a while when they use the phone. Let's hope the best performing group wins.